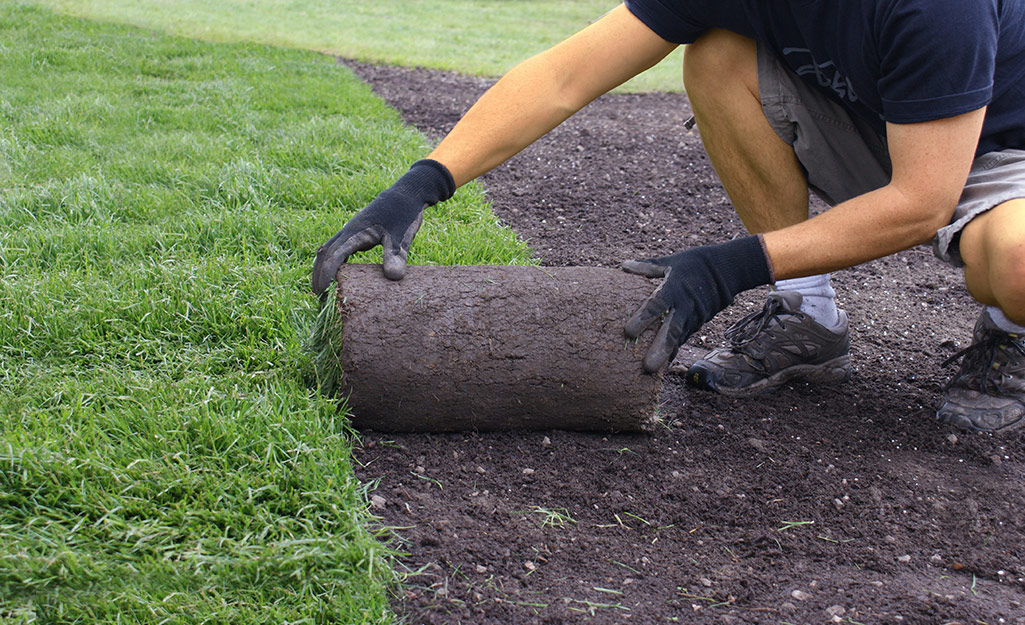 Visual Description:  The popular landscaper.
CRLAGI  =  GARLIC,  NIFTAN  =  INFANT,  CRNWEH  =  WRENCH,  CATDHE  =  DETACH,  COYCPU  =  OCCUPY,  DOTIUS  =  STUDIO   —   Giving us:  GLIFAREHDHOYST
Clue/Question:  The company known for installing the best new lawns was – – –
Pre-Answer:  Three Words  (6-letters)  "(3-letters)"  (5-letters)
Answer:  HIGHLY "SOD" AFTER
(Once I got it, I loved it!  But, hoo boy!  Getting the final answer was a piece of work, for me.  Not sure if Hoyt came up with this on his own, or if it was suggested by a fan, but I thought it was tough.  Both me and my daughter thought of SOD right off the bat, but neither of us could see it as being the pun word!  So, we toyed with TIL and FAR, and I thought possibly GRO, but no.
No new clue words today, but all of the jumbles came up as new for me.  All of the clue words came to me instantly.  It was the answer letter layout that threw me.  A beautiful fourteen letter jumble that had me stymied.  Finally, I wrote out just the consonants, in alphabetical order, then the Y – since it can go either way, then the vowels, in alphabetical order.  That's when I saw HIGHLY, and I realized that SOD was a spoof on sought!  And, of course, the FRTAE came after.
Great cartoon of landscapers laying sod.  It was just a little hard for me to pick up the clue from the couple's dialog.  Even though there was sod all over the place!  Great example of hiding in plain sight.  Be well and do good, friends.)   —   YUR
Images courtesy of Google