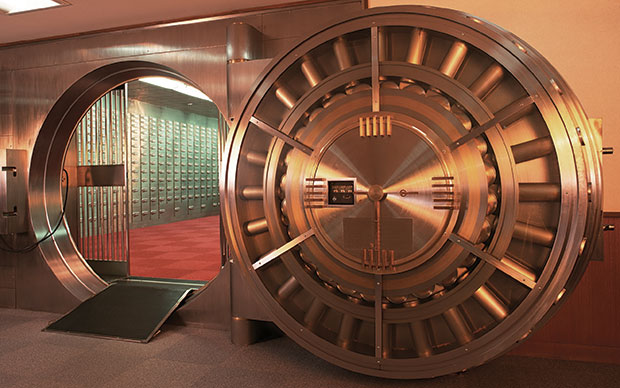 Visual Description:  Conventional banking.
GDUTER  =  TRUDGE,  CPUOYC  =  OCCUPY,  GANJOR  =  JARGON,  TRIVUE  =  VIRTUE,  ZANBER  =  BRAZEN,  CYRITK  =  TRICKY   —   Giving us:  TUOCAONITEANTCK
Clue/Question:  They were considering a new bank to handle their finances, and there was a lot to – – –
Pre-Answer:  Three Words  (4-letters)  (4-letters)  (7-letters)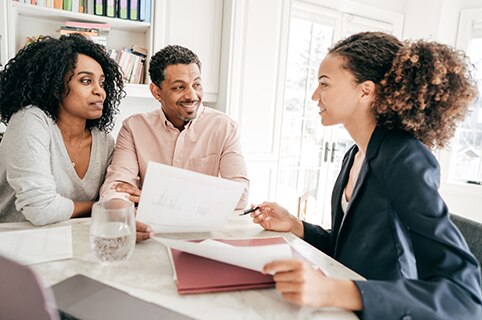 Answer:  TAKE INTO ACCOUNT
(Definitely not a gimme!  This stinky pun took a little thought!  I kinda scratched my head, until I keyed into the woman's dialog.  That's what gave it to me.
No new clue words today.  Five of the jumbles appear to be new.  But, we've seen "cyritk" before.  I struggled a bit with both "ganjor" and "zanber".  I'm really glad I didn't have to back into them though.  The answer letter layout was a fantastic fifteen letter jumble.  It hid the final answer very nicely!
Fine commercial banking cartoon!  I liked the obligatory guard, guarding the obligatory vault!  Fairly challenging Sunday Jumble!  Be well and do good, friends.)   —   YUR