Visual Description:  Drumming up some tootsie traffic.
CROADC  =  ACCORD,  PITAUO  =  UTOPIA,  OHARTT  =  THROAT,  GNSUUF  =  FUNGUS,  GOILBE  =  OBLIGE,  AGSINS  =  ASSIGN   —   Giving us:  ODOIAHOTFNGLIGAN
Clue/Question:  The podiatrist had recently moved to the town and was – – –
Pre-Answer:  Three Words  (7-letters)  (1-letter)  (8-letters)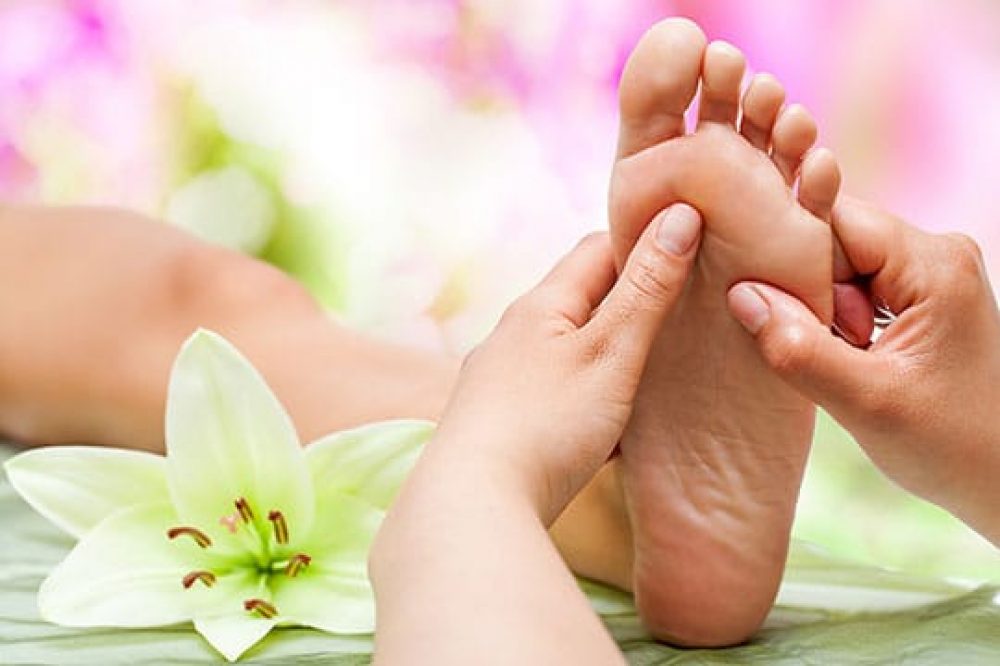 Answer:  GAINING A FOOTHOLD
(Of course this is a stinky pun!  It could be stinkier, if this guy doesn't practice good hygiene.  And, hopefully he is wearing socks!  Socks keep your feet much drier than going without.  When I walk my Wally-boy in the morning I occasionally – out of laziness – just throw on some Crocs . . . no socks.  By the time I get back, I just have to take them off.  And, very often my feet stick to the – removable – soles when I take them off.  Yucky!  Wear socks, people!
I checked the very latest version of the ralis95 clue word database, which I just received yesterday, and none of today's clue words are new.  We have finally made it to the 35th page!  The way things are going, I can't imagine getting to a 36th.  Every one of the jumbles came up as new, for me.  That is kind of a rarity.  The answer letter layout was a stupendous sixteen letter jumble.  At first, I was thinking FOOTING A something, but the remaining letters weren't giving me much of anything to work with.  But, after seeing HOLD and GAIN, I was able to reboot.
Great doctors office cartoon.  I've never been to a podiatrist, so I'll take Jeff's word that this is what the exam table/seat looks like.  My feet are very stable.  They're not geniuses, of course.  But other than some plantar warts in my youth, one bout of plantar fasciitis, and a couple of bouts of gout in my 40s, my feet have never failed me.  No bone spurs, or anything.  Be well and do good, friends.)   —   YUR
Images courtesy of Google