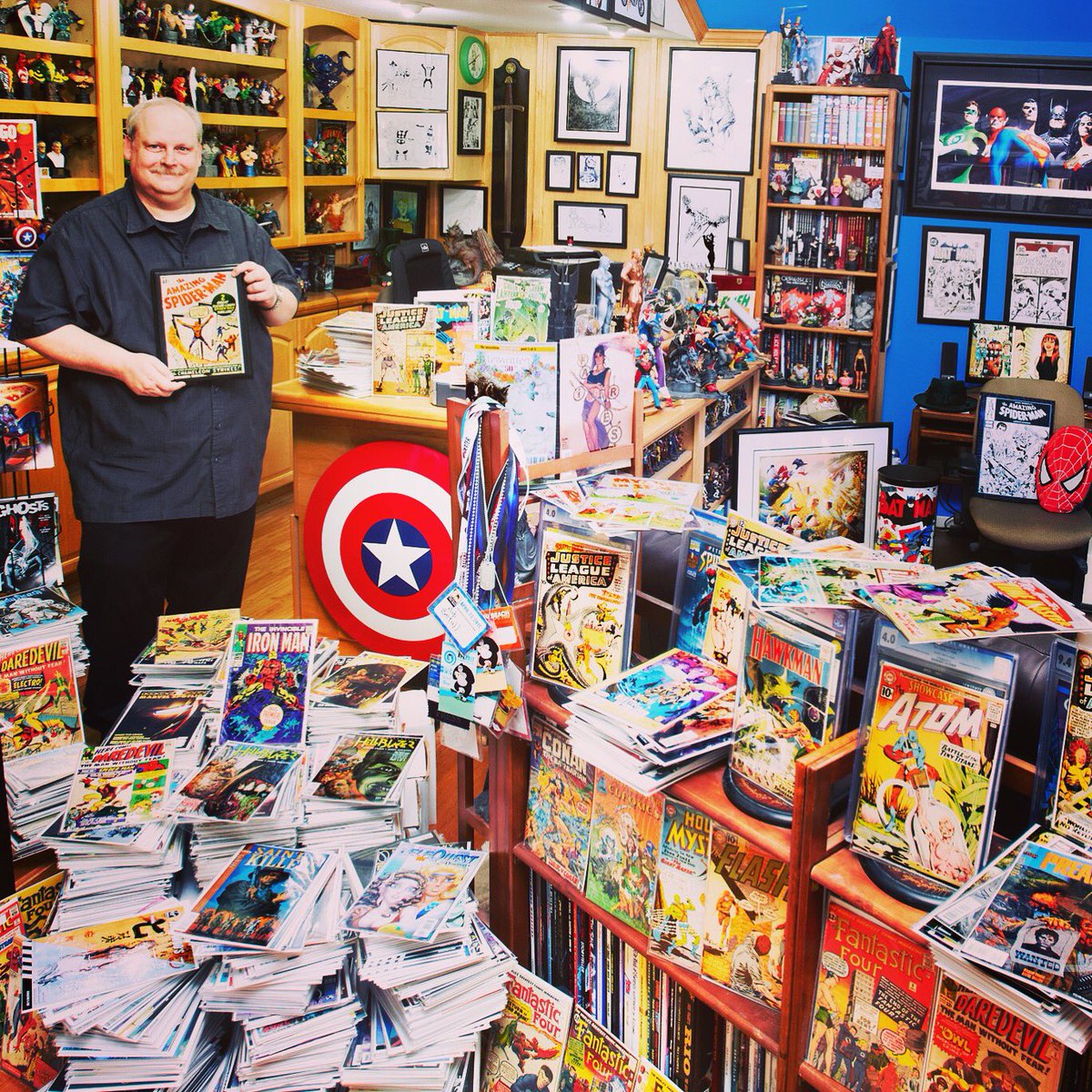 Visual Description:  Man-child and Mrs. Killjoy.
ODIVE  =  VIDEO,  KEIHR  =  HIKER,  PXDUEL  =  DUPLEX,  SLIHVA  =  LAVISH   —   Giving us:  VDEHIEDELAS
Clue/Question:  He wanted to buy the bookcase, but his wife – – –
Answer:  SHELVED THE IDEA
(To never be discussed again!  Wives traditionally pooh pooh a number of bachelor holdovers.  That moose-head that looked so cool in your bachelor pad?  Uh-uh!  To the attic, or Good Will.  More and more wives are getting a little more lenient about our addictions to sports, but when it comes to our comic book collections, or watching The Three Stooges . . . fuhgeddaboudit!  Maybe it's payback for our pulling the heads off our sisters' Barbie dolls?  Maybe they are just so much more mature and sophisticated than us guys?   Naahhh!
All of today's clue words are familiar old friends.  Two of the jumbles appear to be new, while we've definitely seen both "odive" and "keihr" in the past.  The answer letter layout is a wonderfully cryptic eleven letter jumble.  Without the clue/question, and the cartoon, this could have been a difficult solve.
Great furniture store shopping cartoon.  The wife's expression kind of says it all.  They might still end up purchasing the bookcase, but it definitely won't be for his comic books!  Sorry, pal.  Welcome to married life.  Be well and do good, friends.)   —   YUR
Images courtesy of Google