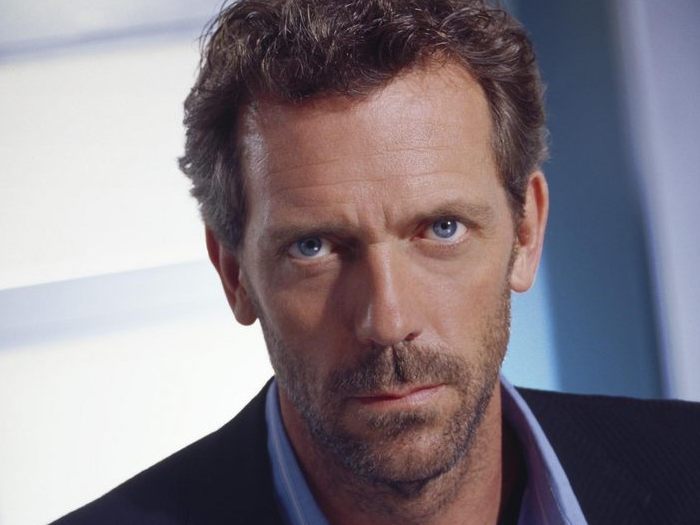 Visual Description:  Dr. Stern?
NIRLE  =  LINER,  LAZWT  =  WALTZ,  DMARDE  =  MADDER,  RNESOM  =  SERMON   —   Giving us:  LIWALDDEEMN
Clue/Question:  The doctor had a rough, callous bedside manner, but he – – –
Answer:  DID MEAN WELL
(So, this is almost a double pun, right?  He's tough – MEAN – to make sure you get/stay WELL.  I like that.  I also used to like Dr. Gregory House.  He wasn't one to suffer fools.  Okay, I actually watched the show to see Dr. Lisa Cuddy.  What a woman!
No new clue words today.  However, two of the jumbles appear to be new.  But, we've definitely seen "nirle" and "lazwt" some time ago.  I had a pretty tough time coming up with "sermon" though.  I was going to try to back into it, but I couldn't get the final answer without the E, M and N!  I knew that DID was part of it, and figured WELL was likely part of it.  Fortunately, "sermon" finally came to me.  The answer letter layout was a wonderful eleven letter jumble.
Great emergency room cartoon.  I'm a little surprised that not everyone is wearing a mask.  Stay away from this hospital, folks!  Be well and do good, friends.)   —   YUR
Images courtesy of Google, Gokhale Method and CJP.org