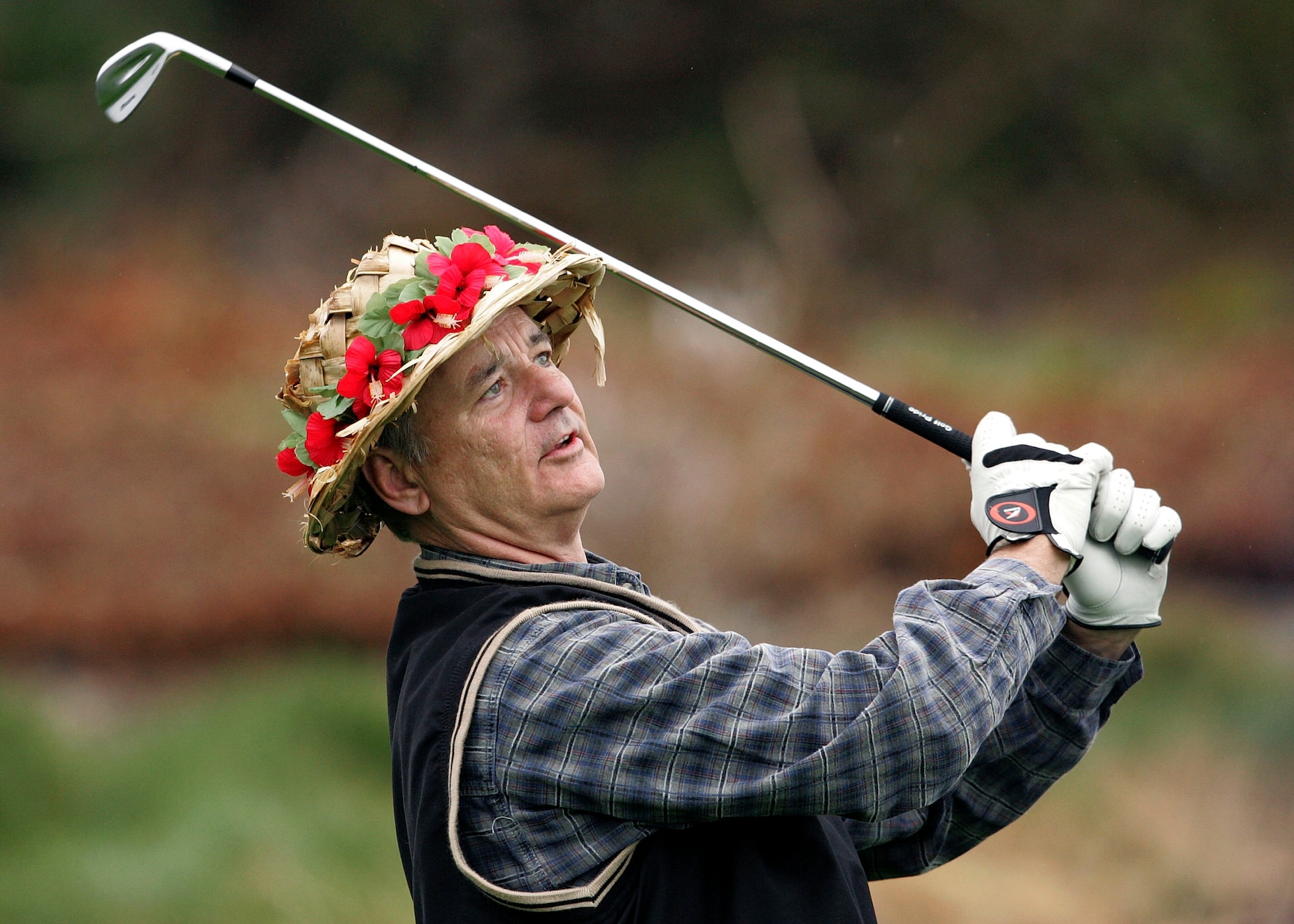 Visual Description:  David and Jeff's dream!
PEHES  =  SHEEP,  SRIVO  =  VISOR,  UUTENR  =  UNTRUE,  RMEAAC  =  CAMERA   —   Giving us:  SEEVSOUNTCER
Clue/Question:  Two holes in one in a row!  The golfers were stunned at the – – –
Answer:  COURSE OF EVENTS
(Now, this one is worthy of the designation "stinky pun"!  The last two Jumbles were decidedly lukewarm, at best.   It's nice to see the guys end the week on an up note.
There were no new clue words today.  Three of the jumbles are coming up as new, with "srivo" having definitely been used before.  I started writing out NURT, before I realized that I was running out of squares for NURTURE.  You know me, and those cheap-ass UN words!  The answer letter layout was an impressive twelve letter jumble.  I think having the OF being a given helped me get the final answer quickly.
Fun golf cartoon!  Our guys look jazzed.  Their ladies look jazzed.  I was going to go with a Johnny Carson quip that was a response to a famous golfer's wife, but I don't know.  It's a little blue.  I guess if I leave out what she said – the setup – it should be okay.  He – allegedly – said:  That must make his putter flutter.  I'll leave the setup to your imaginations.  Be well and do well, friends.)   —   YUR
Image courtesy of Google