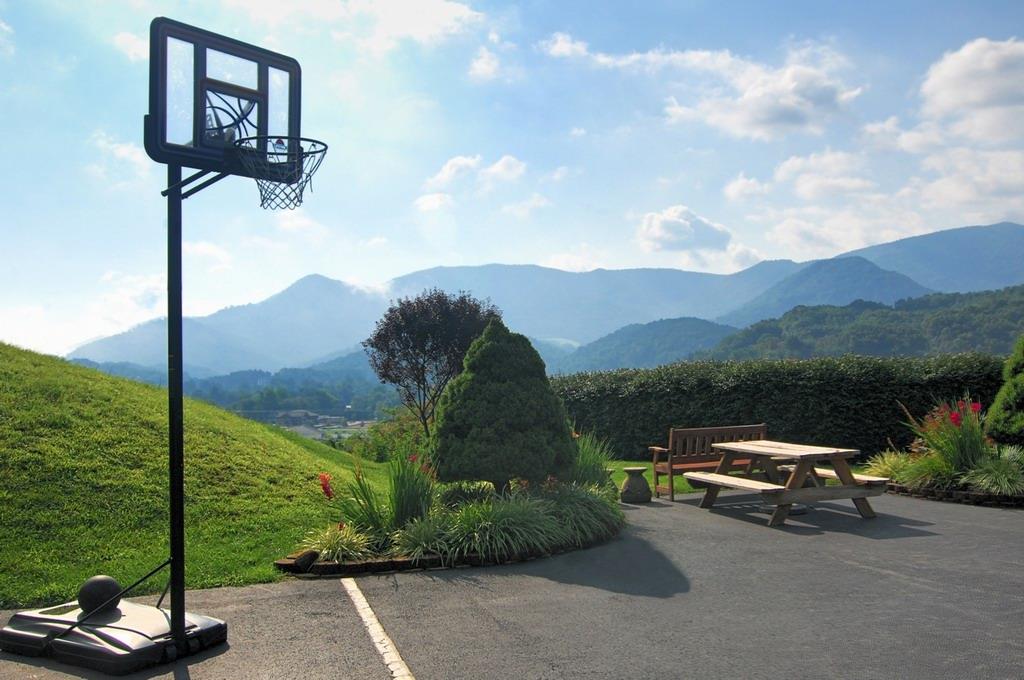 Visual Description:  'Cause they've got hi-i-igh hoops!
SUPEA  =  PAUSE,  VINGE  =  GIVEN,  TANTEB  =  BATTEN,  VONPER  =  PROVEN   —   Giving us:  ASEGINATTNPOV
Clue/Question:  The mountaintop basketball court featured – – –
Answer:  VANTAGE POINTS
(A formidable Friday pun.  Not stinky in the slightest.  It was challenging, and made for a towering Jumble.  A lofty puzzle which elevated the spirits of those impacted by this pandemic quarantine.  Hopefully, it set your spirits soaring!
My cousin, David L. Hoyt, decided on tried and true clue words today.  He coulda gone PROVED, as it is still available as a new clue word – unless Angela finds that we have had it before – but he decided to stick with "proven".  Three of the four jumbles have also been used before, with only "tanteb" coming up as new.  The answer letter layout was a tremendous thirteen letter jumble.  It hid the final answer eminently.
An altitudinous cartoon!  Is it easier shooting threes when you're a mile – or even higher – above sea level?  Homers allegedly carry better at Coors Field!  I liked the additions of the mountain goat and the bald eagle.  Ya know folks, as annoying and drawn out as this lock-down has been, it's just another one of life's problems to overcome.  Sooner than later we will prevail.  And, then we'll be able to sing:  "Oops, there goes another problem ker-plop!"  Be well and do good, friends.)   —   YUR
Images courtesy of Google