Visual Description:  . . . a Titanic effort???
DUEEL  =  ELUDE,  KKONC  =  KNOCK,  CPLUTS  =  SCULPT,  TUEPPP  =  PUPPET   —   Giving us:  EDEKOSCPPET
Clue/Question:  To build a submarine to reach the ocean's lowest point, it took – – –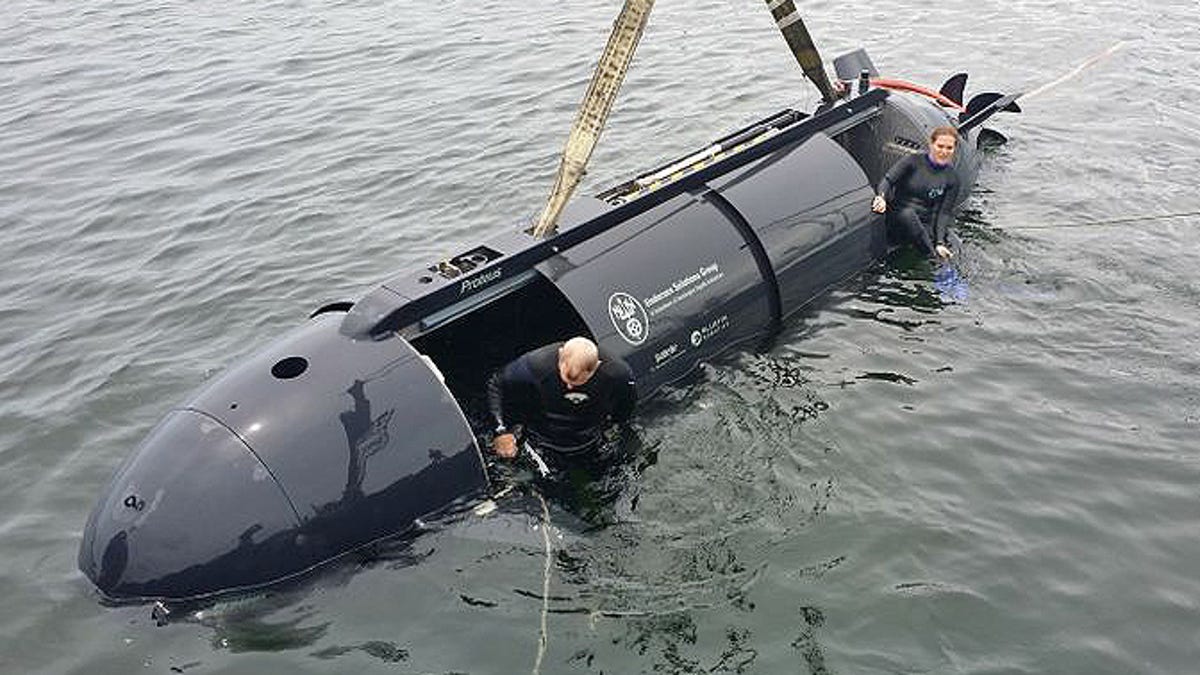 Answer:  DEEP POCKETS
(With different clue words, my answer would've made a good Sunday Jumble answer!  Fourteen letters is a little much for a Monday through Saturday Jumble.  But, today's answer made for a good, stinky pun.  James Cameron has also been involved with a few films with "Deep" in the title.
No new clue words today.  Nothing for ralis95 to get worked up about.  All of the jumbles are coming up as new though.  It took me a couple of looks to see "puppet".  The answer letter layout was a profound eleven letter jumble.  A bit of an overstatement, I know, but I was just looking for a little play on DEEP.
Great cartoon of a mini sub, and the owner looking to launch it.  Not sure who Mr. Cameron's partner is.  Hey, Jeff gave us a classic sinking sailboat on the horizon!  It's been a while.  Be well and do good, friends.)   —   YUR
Images courtesy of Google