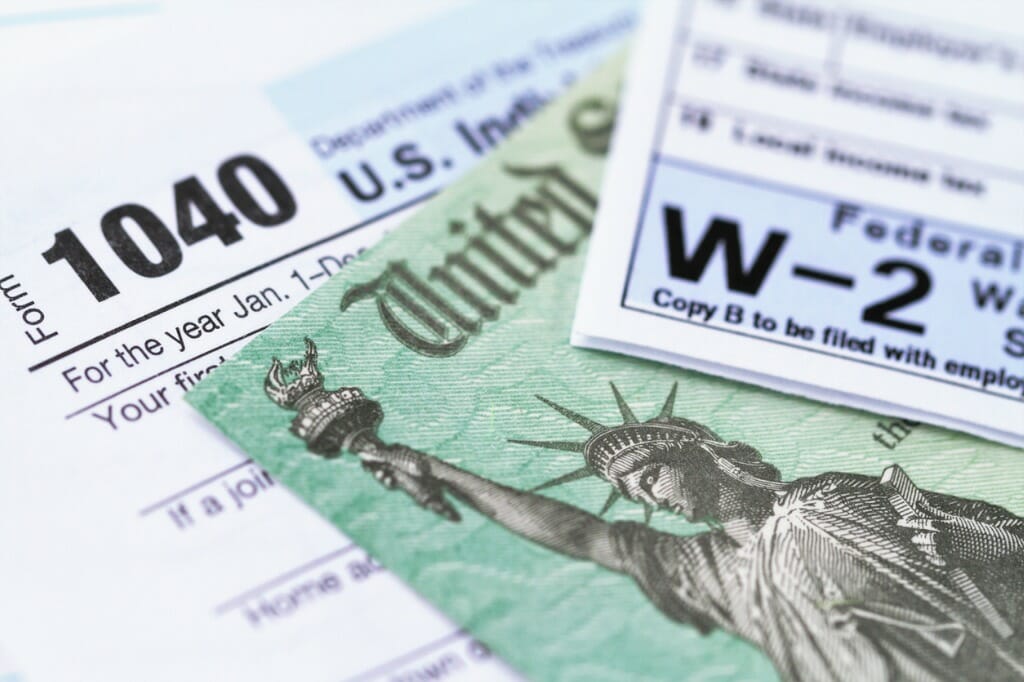 Visual Description:  Hopefully, many happy returns.
LECOL  =  CELLO,  DGFEU  =  FUDGE,  PLRIEP  =  RIPPLE,  TOFINY  =  NOTIFY   —   Giving us:  ELLFDEIPPENOI
Clue/Question:  When Henry and Richard started their tax preparation company in 1955, – – –
Answer:  PEOPLE FILED IN
(And, then Hank and Dick helped them fill out their tax returns!  A fine seasonal pun.  Only semi-stinky.  Normally, we'd only have about another week and a half to get them into the government, but they extended the deadline to July 15.  All thanks to the novel coronavirus pandemic.  Hoo boy!
None of today's clue words are new.  A couple of the jumbles came up as new, but we've definitely seen both "lecol" and "plriep" sometime in the past.  The only one I hesitated on was "lecol".  But, it wasn't a big delay.  The answer letter layout was an impressive thirteen letter jumble.  By itself, it gave nothing away.  For me, the cartoon set the whole thing up.
Jeff didn't have to go overboard to convey the era.  The one guy's hat is old school.  And, the other guy's crew-cut, or what I grew up calling a brush-cut.  And, of course all the people are dressed professionally.  I like how the guy in the hat has all his receipts – probably – in a shoe box!  Another top notch effort by our buddies, David and Jeff.  Be well and do good, friends.)   —   YUR
Images courtesy of Google and Forbes