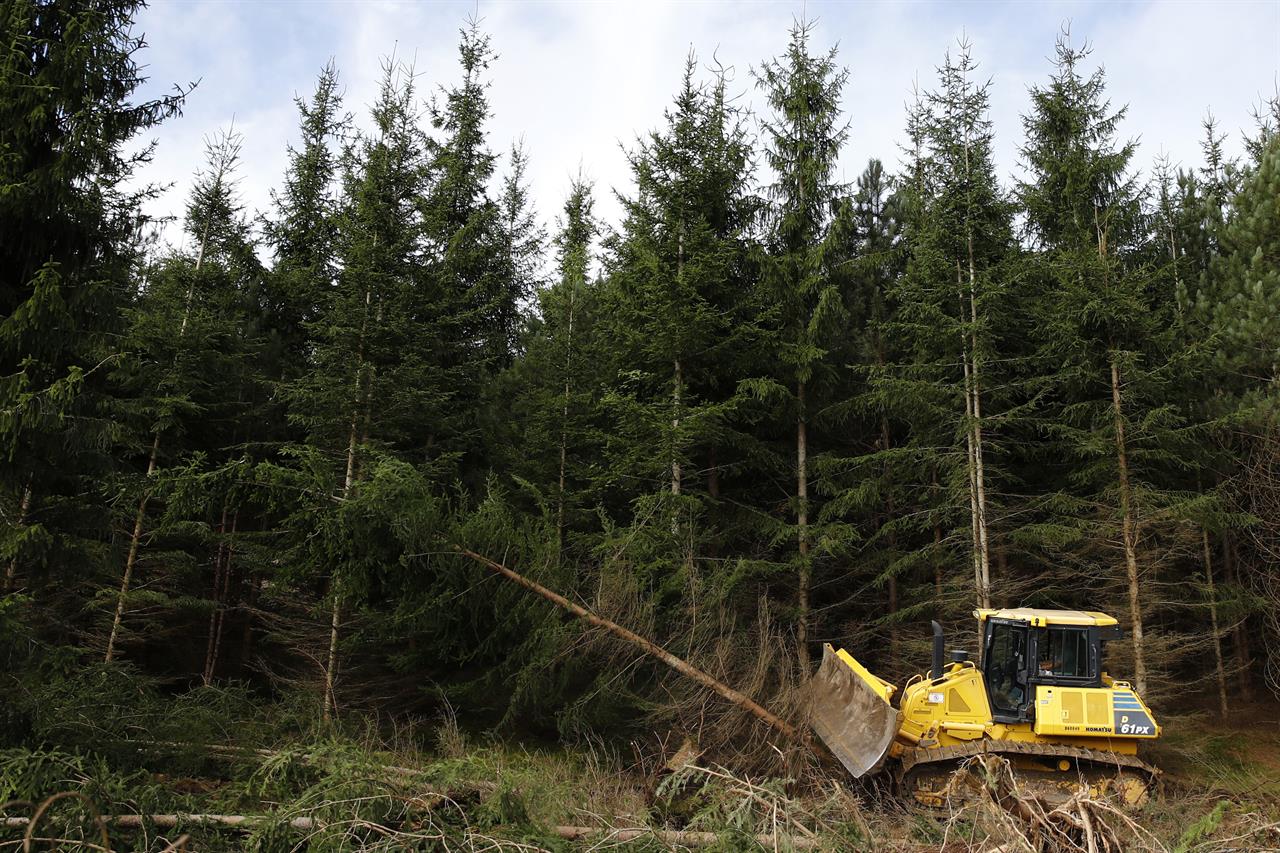 Visual Description:  You pave paradise, put up a parking lot.
SREIK  =  SKIER,  WARND  =  DRAWN,  HOLAMO  =  MOOLAH,  LJACEO  =  CAJOLE   —   Giving us:  SKIDRNMAAOE
Clue/Question:  They were developing the wooded property for homes and beginning to – – –
Answer:  MAKE INROADS
(A very clever pun.  Fairly challenging.  I mourn the loss of wildlife habitat though.  The creatures of the forest are being forced to become suburbanites!  I grew up in a slightly older suburb, that was surrounded by golf courses.  When I was a kid, all we would ever see were squirrels and chipmunks and various birds.  Maybe, the occasional raccoon.  But, in the suburb I've lived in for the past 30 plus years, I fairly regularly see deer, woodchucks, rabbits, raccoons, foxes, and coyotes!  And, of course, squirrels, chipmunks and various birds.  And, a few miles from me, there are the occasional bear sightings.  More than a little crazy for being only 30 miles from NYC!
No new clue words today.  Some words we haven't seen in a while though.  Three of the jumbles appear to be new.  We've definitely seen "warnd" sometime before.  The answer letter layout was a cryptic eleven letter jumble.  I can see some of you struggling to get the final answer.
Fine construction cartoon.  The sign was kind of a bonus clue.  I hope these guys leave some of these older trees.  A lot of developers just plow everything into the ground.  Sad.  Be well and do good, friends.)   —   YUR
Images courtesy of Google