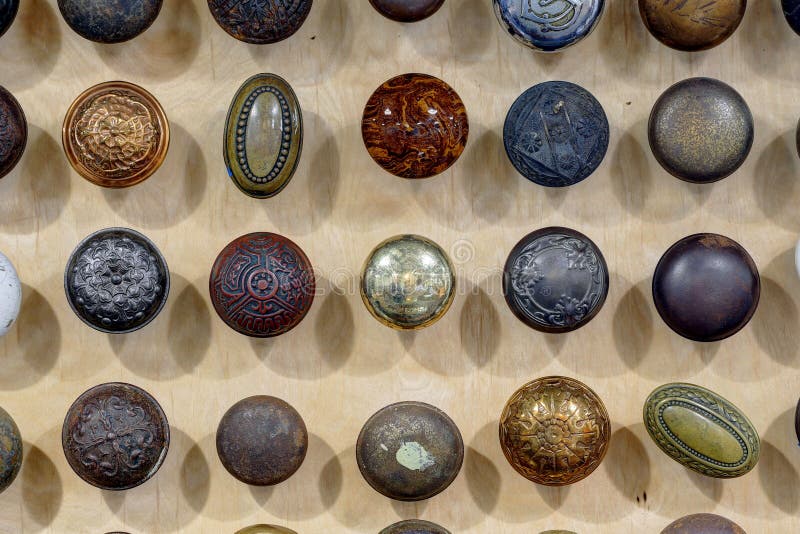 Visual Description:  Grasping the irony?
BYOLB  =  LOBBY,  WNNOK  =  KNOWN,  CENALC  =  CANCEL,  RSOKEH  =  KOSHER   —   Giving us:  BBKONOH
Clue/Question:  Being near the expensive door handles meant the low-cost ones were able to – – –
Answer:  "HOB–KNOB"
(Ooh!  This is an uber-stinky pun!  Better spray those knobs with a good disinfectant.  You don't want to contract COVID-19, otherwise known as the novel coronavirus!  If there is – God forbid – a COVID-20, will they also refer to that as the "novel coronavirus"???
All of today's clue words are familiar old friends.  However, three of the jumbles appear to be new.  I know we've definitely seen "byolb" sometime in the past.  They all came to me rather quickly.  The answer letter layout was a concise seven letter jumble.  It was easy to get a grip on this final answer though.
Nice cartoon on the assortment of knobs.  Two extremes, from basic to fancy schmancy!  Both sets will get the job done though.  I'd have to describe today's Jumble as open and shut!  Be well and do good, friends.)   —   YUR
Images courtesy of Google