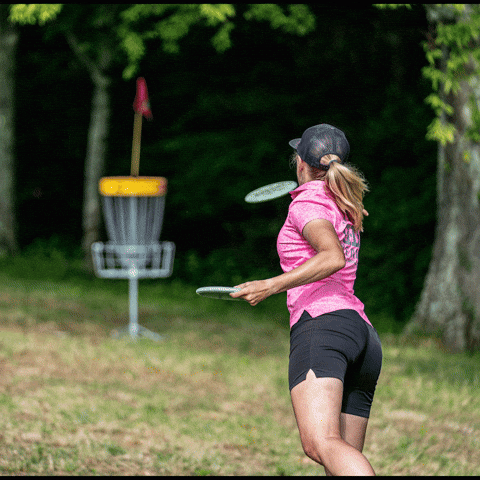 Visual Description:  Unnecessary explanation.
NUCKL  =  CLUNK,  TOARI  =  RATIO,  DIRSUA  =  RADIUS,  YEPDES  =  SPEEDY   —   Giving us:  CUROISSED
Clue/Question:  He talked about Frisbee Golf for so long, that it was sounding like a – – –
Answer:  DISCOURSE
(A fairly challenging stinky pun!  I wonder how many of you struggled with this one some?  I saw the word DISC right off the bat.  That left me with UROSE, which helped me to see the COURSE portion.  The guys played this one pretty straight.  They could have gone with a hyphen, maybe an extra C, and quotation marks.  But, they decided to keep it simple, which might have made it harder to solve.
Someone call ralis95 away from the pool.  But down the cocktail, brother.  You've got some work to do.  The first clue word, "clunk" needs to be added to the world famous clue word database!  I was a little surprised, but not shocked to see that it wasn't already on the list.  Three of the jumbles came up as new, with only "dirsua" having been definitely used before.  I thought it was the toughest one.  The answer letter layout was another fine nine letter jumble.  Without the cartoon and the clue/question it might have been a tough one to unscramble.
Fine cartoon of a Frisbee Golf course!  The big mouth might be the course pro.  The players look kind of typical.  I liked the guy's cargo shorts, black socks, and sandals.  They don't exactly look like world class athletes.  I don't think they could handle Spike Ball!  Be well and do good, friends.)   —   YUR
Images courtesy of Google, and giphy.com