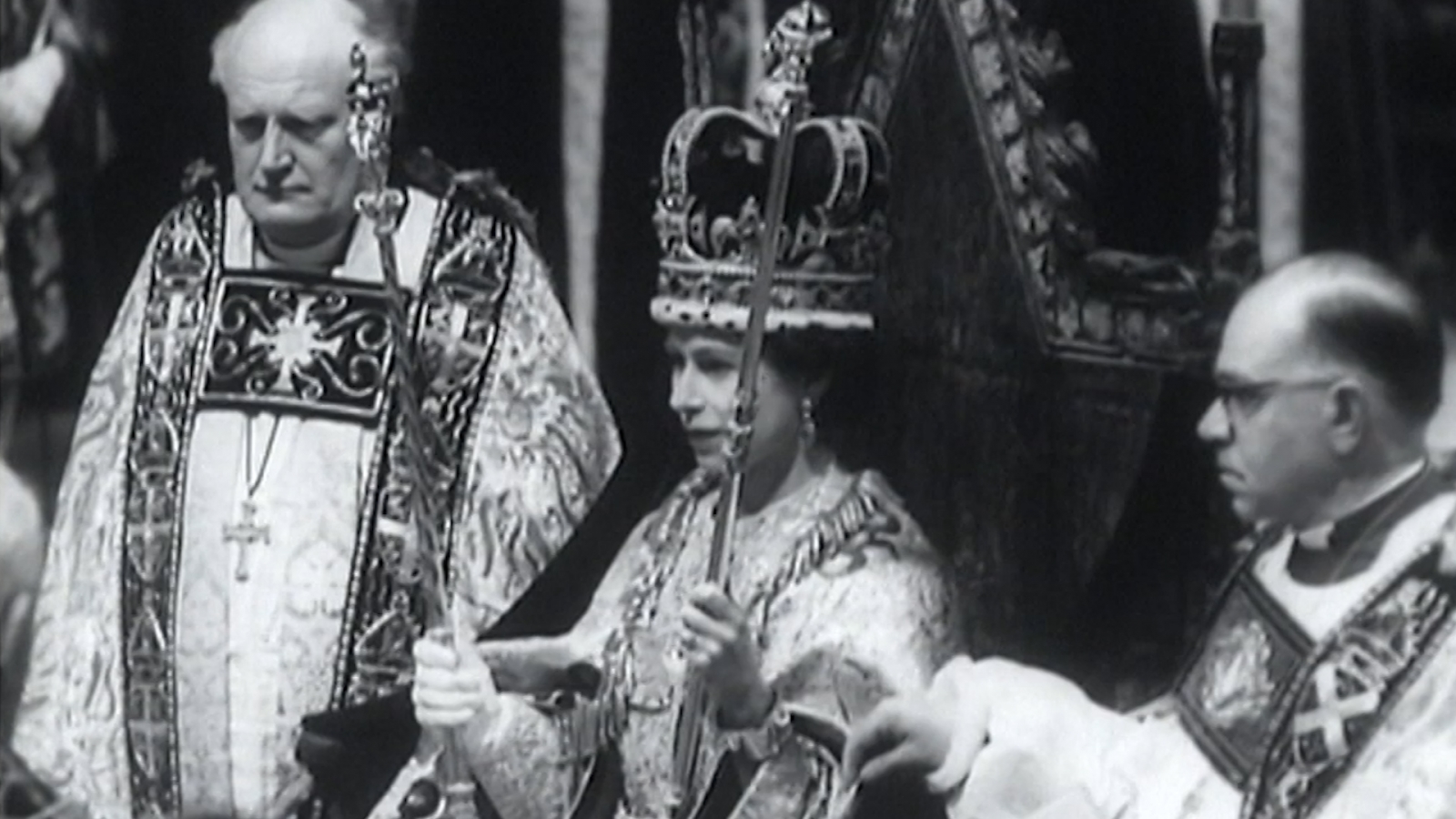 Visual Description:  Queen for . . . 24,818 days!  Give or take.
NOONI  =  ONION,  NIMCE  =  MINCE,  RPMEET  =  TEMPER,  RWHOGT  =  GROWTH   —   Giving us:  NIONMNCTMERGOW
Clue/Question:  For Elizabeth, becoming Queen of England in 1952 was a – – –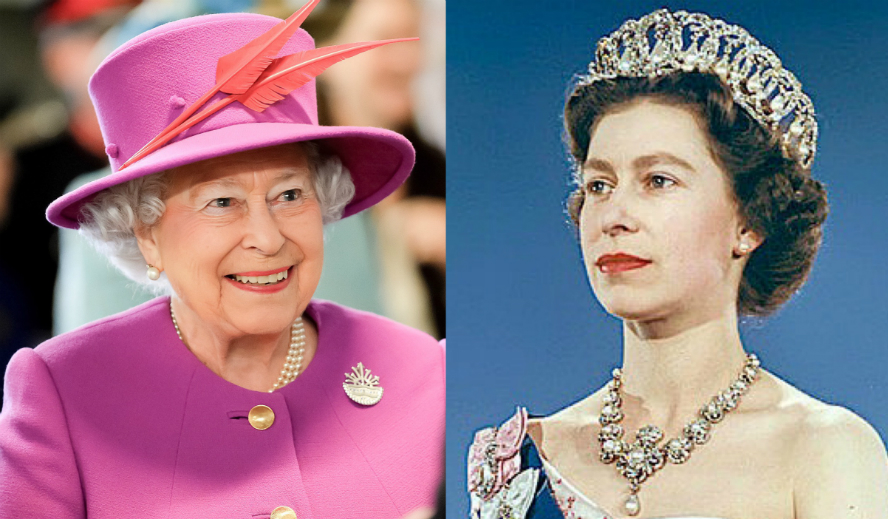 Answer:  CROWNING MOMENT
(Aah!  A literal/figurative pun!  Those are always fun.  Good old Elizabeth II is the longest reigning British monarch, at 67 + years!  She surpassed Queen Victoria in 2015.  She was 26 years old when she took the throne, and now she's 93 years old.  Very likely she's the oldest reigning British monarch as well.  I will never understand the media's, and so many Americans', fascination with the Royal Family.  It's all overly romanticized nonsense to me.
Very well-worn clue words today.  Three of the jumbles came up as new, but we've definitely seen "nooni" sometime in the past.  I was able to see all the clue words right away today.  The answer letter layout was a very lengthy fourteen letter jumble.  Nothing obvious about it, at all.  For me, CROWNING was an immediate given.  But, I was leaning towards the word EVENT, before I noticed the Ms, and no V.  If Hoyt wanted to go all the way to nineteen letters – which I don't think we ever have – the answer might have been CROWNING ACHIEVEMENT!
Great period/historical cartoon.  The young Liz, on a great throne, big crown, and all the high muckety-muck archbishop dudes, and such.  I'm more than happy living in a democratic republic.  England can keep their monarchy.  Be well and do good, friends.)   —   YUR
Images courtesy of Google