Visual Description:  The Long and Winding Road.
BORUT  =  TURBO,  GARWE  =  WAGER,  DPLUED  =  PUDDLE,  YEONRR  =  ORNERY   —   Giving us:  ROWADDON
Clue/Question:  The bottom of the valley was a little further – – –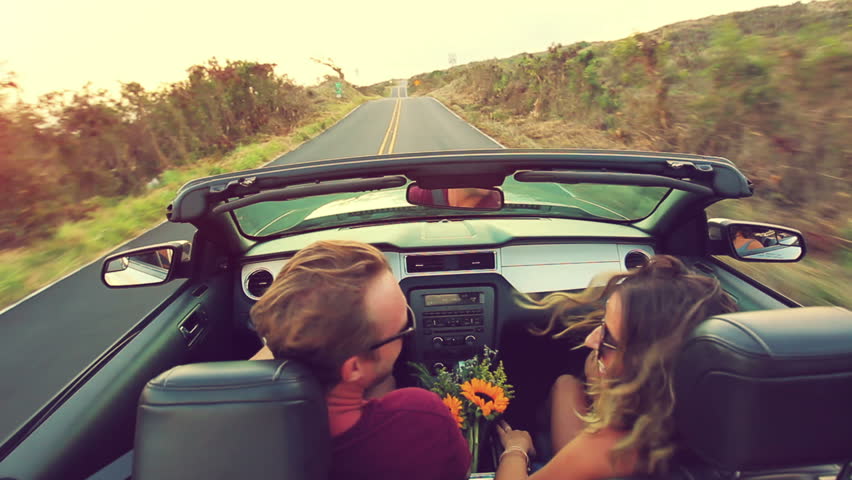 Answer:  DOWN THE ROAD
(I'm liking it as a Jumble, but not so much as a pun.  Of course, I get it, but it's too true to be a good stinky pun.  I don't think it would elicit many groans.
We do have another brand new clue word though!  Yep, this appears to be the first time they've used "turbo".  And boy, was it ever tough for me to un-jumble "borut".  I had to back into it.  The other three I got right away.  All four jumbles came up as new.  Hoyt is really keeping our ol' friend ralis95 busy, updating his world famous clue word database.  The answer letter layout was a nice eight letter jumble.  But, because of the great visual and the way answer slots were set up, I found it an easy solve.  Even without the initial RO.
A very scenic cartoon.  I'd like to be in that convertible, driving down that valley.  Looks like a good time.  Be well and do good, friends.)   —   YUR
Images courtesy of Google