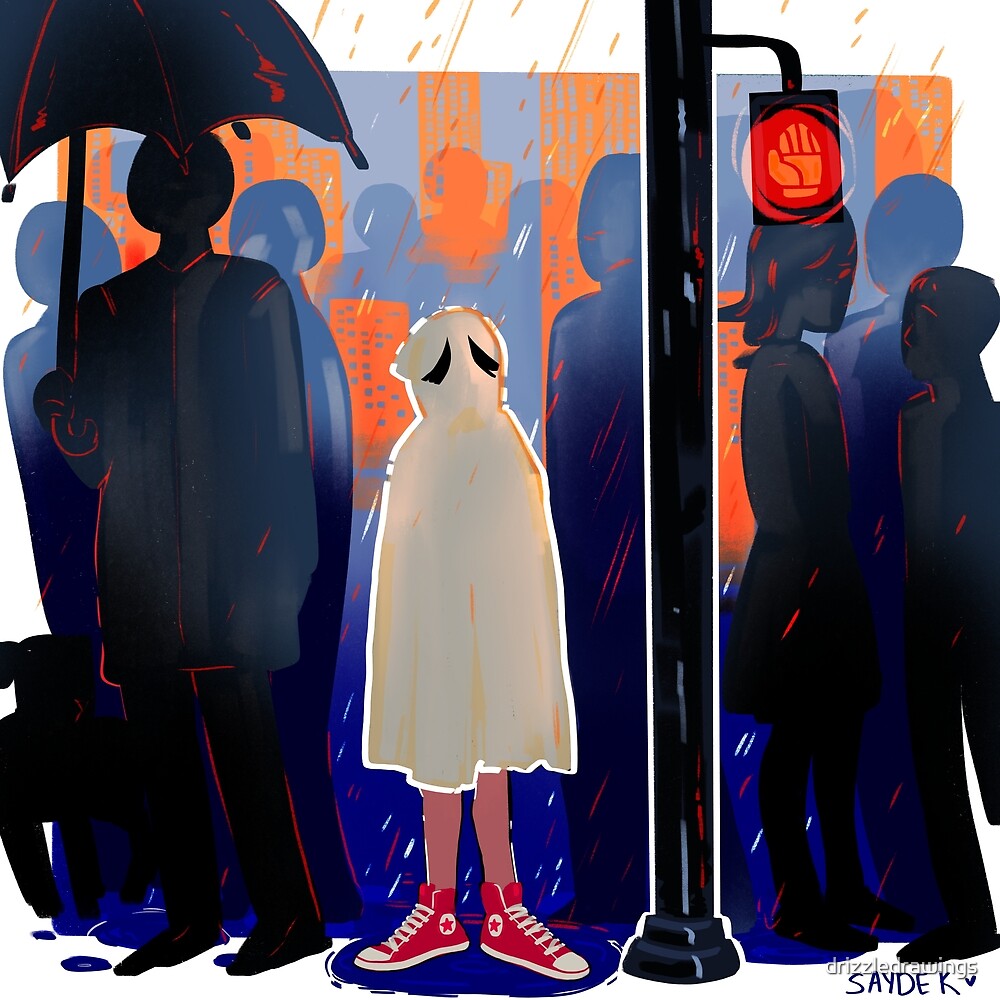 Visual Description:  Rainy days – and Mondays? – don't get him down.
MISYL  =  SLIMY,  DUGEN  =  NUDGE,  CIDPET  =  DEPICT,  RANSIP  =  SPRAIN   —   Giving us:  SIMNDEPITPRA
Clue/Question:  The rain made it hard for the ghost to haunt people, but it didn't – – –
Answer:  DAMPEN HIS SPIRIT
(Very cute Jumble pun.  And, it's a very fitting Jumble for those of us in the Northeast, as it is raining all day today, and likely all day tomorrow.  Walking the Wally this morning, my feet got soaked!  Bad choice of footwear, on my part.  I was tired of wearing boots, and I didn't want my better sneakers to get wet.  Fortunately, the rain, and warmer temps, will get rid of the snow we've been dealing with.  Just in time for a new round of snow this Wednesday!
We have a brand new clue word again today.  Today's word "slimy" will join yesterday's word "clunky" as new additions to the ralis95 world famous clue word database!  For some reason, its jumble "misyl" gave me trouble.  I also struggled some to get "nudge", even though we've had "dugen" as a jumble before.  We've also seen "cidpet" sometime before.  The answer letter layout was a super twelve letter jumble.  Nothing obvious about it.
Fun cartoon of a jovial old ghost.  The guy under the umbrella, getting his feet wet, could have been me!  If only there had been a dog leash in his free hand.  I recently saw a special on Karen Carpenter, on a local PBS channel, which put me in mind of one of her songs!  Such a sweet voice!  Be well and do good, friends.)   —   YUR
Images courtesy of Google