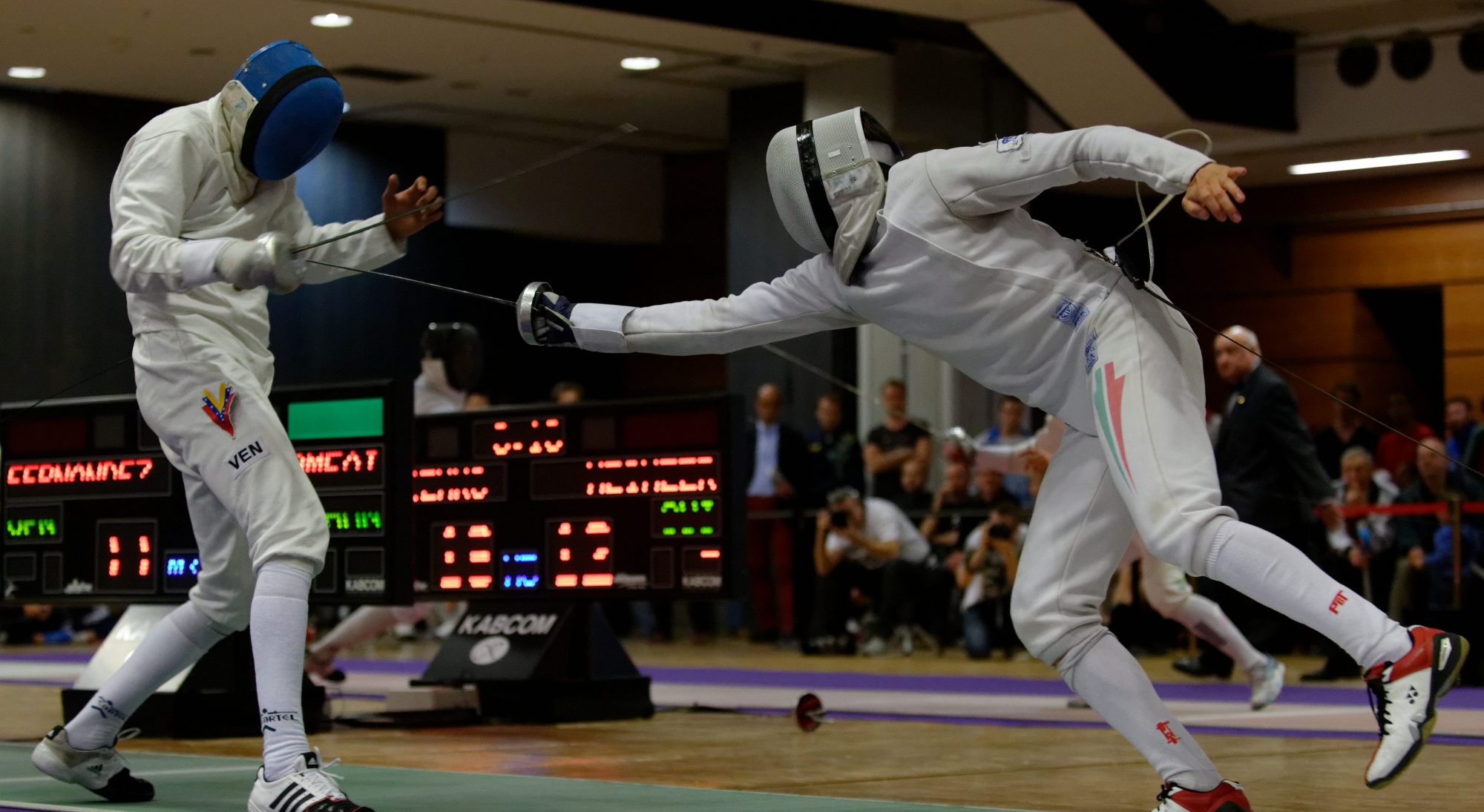 Visual Description:  En garde encore!
GELLA  =  LEGAL,  NOPLY  =  PYLON,  PEIEDM  =  IMPEDE,  BCFIRA  =  FABRIC   —   Giving us:  EGALONIDFAI
Clue/Question:  The fencer lost to his rival after being – – –
Answer:  FOILED AGAIN
(What an awesome pun!  It had me going for a number of minutes.  For a time, I thought I might have to put it out there for you guys to solve.  I went on to solve the Cryptoquote, and then came back to this.  I don't know if this was suggested to the guys, or they came up with it on their own, but I must say that I am impressed.
None of today's clue words are new, but all of the jumbles do appear to be so.  It took me a couple of looks to see "legal", but the other three came to me immediately.  The answer letter layout was a superb eleven letter jumble.  From my point of view, it gave nothing away.
Fairly simple cartoon of some fencers, at some kind of competition.  No real bonus clues inserted into the drawing.  Just an all-around good Jumble.  Be well and do good, friends.  Don't do like Myles Garrett!)   —   YUR
Images courtesy of Google