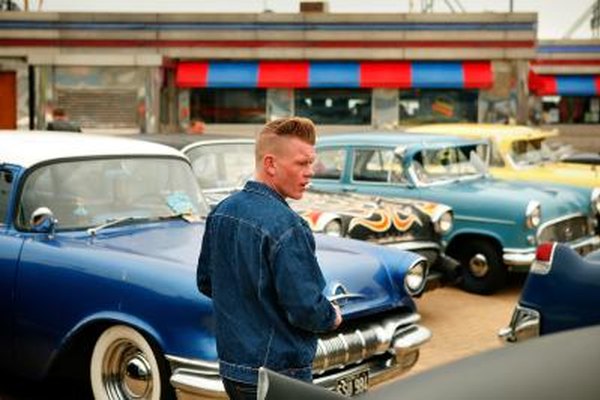 Visual Description:  Classic misdirection???
COLFA  =  FOCAL,  CRIHP  =  CHIRP,  NEOUFD  =  FONDUE,  LRIHLS  =  SHRILL   —   Giving us:  FOLCHIPFONUSHL
Clue/Question:  They got hungry while waxing their car, so they stopped to – – –
Answer:  POLISH OFF LUNCH
(The age – "65 years old" – of the classic Jumble-mobile was irrelevant to the puzzle's answer.  But, who doesn't like seeing a beautiful old boat from the 1950s?  Those babies got about 8 miles to the gallon, because they were all chrome and steel.  My earliest memories of cars really only goes back to the early 60s, but there was always someone who held onto one of those 50s' gems.
No new clue words today.  However, all of the jumbles appear to be new.  The only one to give me any trouble was "neoufd", but I'm getting better at spotting "fondue".  The answer letter layout was a nifty fourteen letter jumble.  It did a fine job of disguising the final answer.  I saw OFF first, then POLISH, and got LUNCH from the remainder.
Great family cartoon.  Kinda reminiscent of the 50s itself!  Great attention to detail, with the garden hose on the lawn, and the chamois and the open can of Turtle Wax on the driveway.  The old car is shimmering in the August sun!  Be well and do good, friends.)   —   YUR
Images courtesy of Google