Visual Description:  At the mountain lake cabin .
DULEE  =  ELUDE,  NUHBC  =  BUNCH,  SSMCOO  =  COSMOS,  LAZETO  =  ZEALOT   —   Giving us:  EDEBUNCSMEALT
Clue/Question:  When something starts to smell moldy and stale, it – – –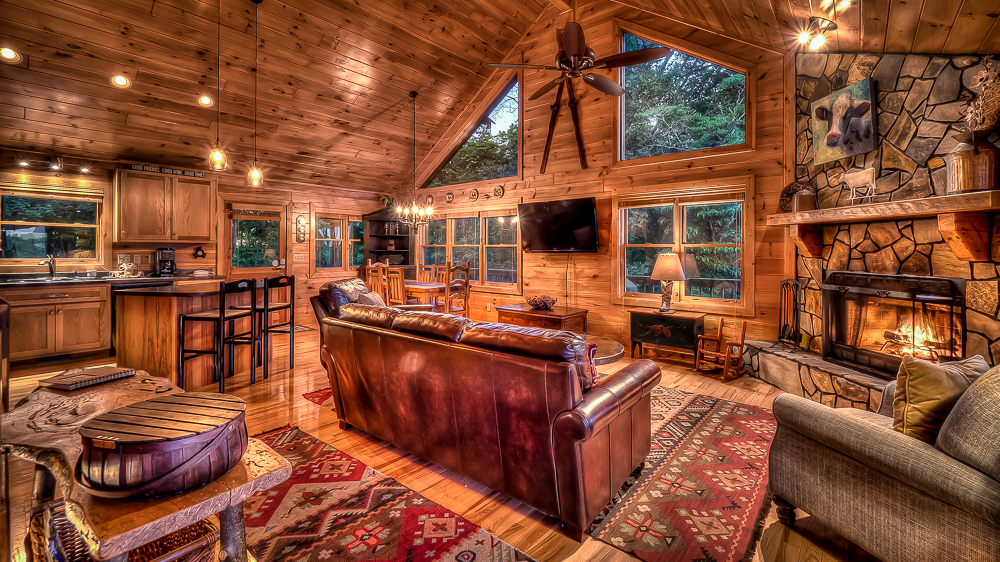 Answer:  MUST BE CLEANED
(Misty is much better than musty!  So hopefully, they'll get the cabin all cleaned up, so they can enjoy a nice misty morning the following day.  Worse than a musty, moldy cabin is a any car – or truck – belonging to a heavy smoker!  Those seem to take forever to air out.
All of today's clue words were familiar old friends.  Three of the jumbles appear to be new, with "dulee" having definitely been used before.  It took a couple of looks to decipher "lazeto".  The answer letter layout was a wonderful thirteen letter jumble.  I think it made for a fairly challenging solve.  After seeing "moldy" and "stale" in the cartoon, I figured that they were dancing around musty.  That helped me see MUST BE.  And, from EDNCEAL I was able to come up with CLEANED.
Great cartoon of a cabin.  I love a good cabin!  My aunt and uncle live in a gorgeous cabin, on a pretty piece of property, that they built a little over 50 years ago.  It's a big, year round place, and it's gorgeous.  I owe them a call.  Be well and do good, friends.)   —   YUR
Images courtesy of Google