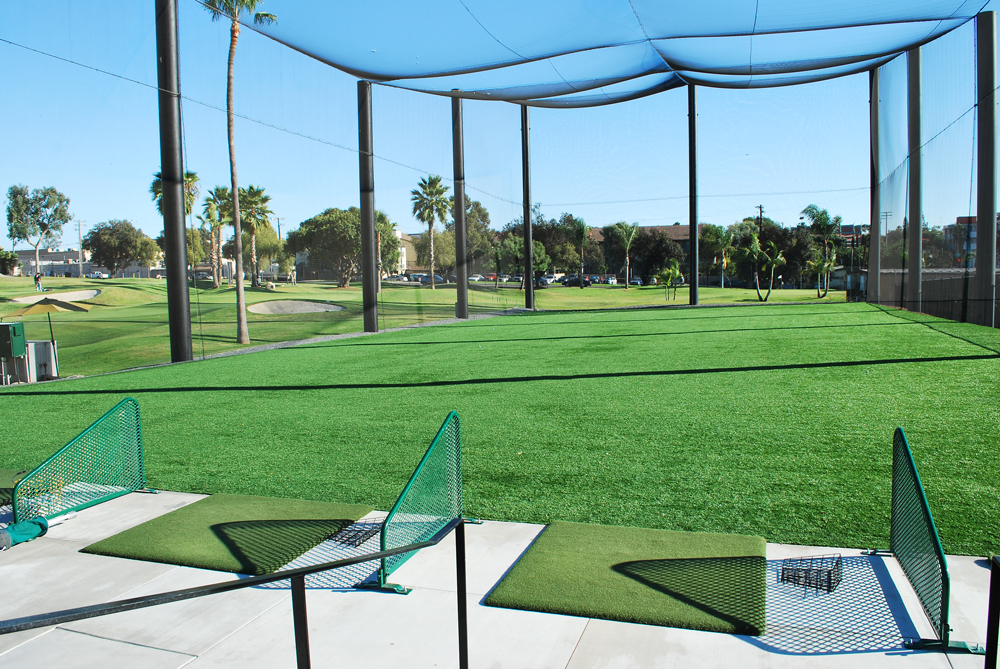 Visual Description:  Passing the practice range.
SYCIP  =  SPICY,  UNDOW  =  WOUND,  GLEYCR  =  CLERGY,  PHIBSO  =  BISHOP   —   Giving us:  SIYWUNCERGBSO
Clue/Question:  The golfers wanted to use the driving range, so they decided to – – –
Answer:  SWING BY THE COURSE
(A very good pun!  I really like it.  Golf seems to lend itself to a lot of sayings and adages of the English language.  The guys have really been on a roll lately.
I'm not quite sure how this is possible, but "spicy" is coming up as a new clue word!  It doesn't seem new to me, but what do I know!  Our good friend, ralis95, will have to add it to his world famous clue word database.  We've seen the jumbles "undow" and "gleycr" before, but the other two came up as new.  The answer letter layout is an impressive thirteen letter jumble.  Nothing about it gave anything away.  I think the combination of all the relevant factors made this an easy solve for me.
Great cartoon of a golf course and its practice tees.  I liked the netting, and the little golf cart on the horizon.  Be well and do good, friends.)   —   YUR
Images courtesy of Google