Visual Description:  Foundry fathers?
SUYMT  =  MUSTY,  VOHES  =  SHOVE,  EBOWLB  =  WOBBLE,  TDERON  =  RODENT   —   Giving us:  MTYSHOWOERN
Clue/Question:  When Congress created the U.S. Mint in 1792, they got their  – – –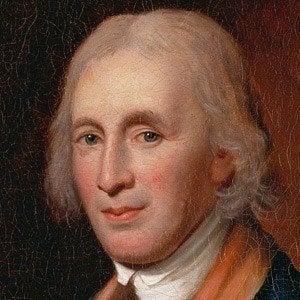 Answer:  MONEY'S WORTH
(I would not call this a stinky pun.  It's a bright and shiny, found penny pun!  And, a nice little history lesson.  Our very first Mint opened in Philadelphia, our capitol at the time.
Hoyt is giving us all a break today, with all established clue words.  Nothing for ralis95 to do today.  Three of the jumbles appear to be new, with "ebowlb" having definitely been used sometime before.  The answer letter layout was a fine eleven letter jumble.  There was nothing obvious about it.  I think yesterday's Jumble would've been more clear to me if the clue/question had a comma after the word "allowed".  It looks like it didn't trip up many of you guys though!
Great historic, period piece cartoon today.  I'm guessing the guy on the right is David Rittenhouse, the first director of the first U.S. Mint.  He was an astronomer by profession, and apparently friends with Thomas Jefferson.  It always pays to know the right people!  Be well and do good, friends.)   —   YUR
Images courtesy of Google