Visual Description:  If Edward Kennedy Ellington could be a "Duke", then William James Basie could be a "Count"!
AMULQ  =  QUALM,  RJEKO  =  JOKER,  DZCOIA  =  ZODIAC,  PRIZEP  =  ZIPPER   —   Giving us:  UAJEZDZP
Clue/Question:  When people first saw Count Basie perform, they were – – –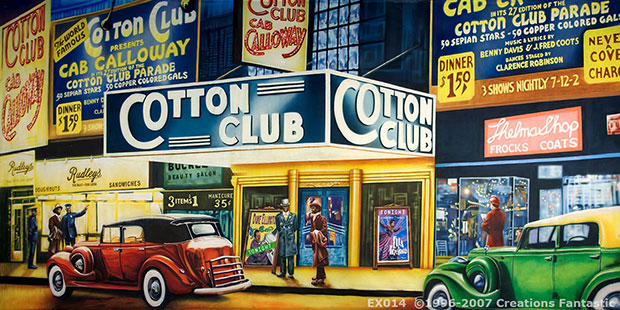 Answer:  JAZZED UP
(Did this pun hit a sour note?  Nah!  Maybe a discordant note, here or there.  But, certainly not a sour note.  This jumble took about two seconds for me to solve.  I didn't even have to read the cartoon, and I could tell what the answer was going to be.  A painless way to start the work week.  "I Don't Like Mondays"!
All of today's clue words are familiar old friends.  Three of the jumbles appear to be new, with "prizep" having definitely been used before.  It took a couple seconds for me to see "zodiac".  The answer letter layout was a decent eight letter jumble.  I doubt it could me made more difficult.
Great drawing of the Count's orchestra!  This looks like it could be the 1930s, or 1940s.  Perhaps The Cotton Club, in New York City, or maybe the Stage Door Canteen.  I'm sure some of our readers, in their 80s, have fond memories of the Big Band Era.  A little/lot before my time, but some of these big bands are still around today.  Not with the people who started them, of course, but the music itself seems to be eternal.  Be well and do good, friends.)   —   YUR
Images courtesy of Google