Visual Description:  Strenuous lab work.
FRWEA  =  WAFER,  NUYNS  =  SUNNY,  FTRADY  =  DRAFTY,  DOUSIT  =  STUDIO   —   Giving us:  AFRSNNAFTSTIO
Clue/Question:  Trying to identify and deal with all the different types of flu was a – – –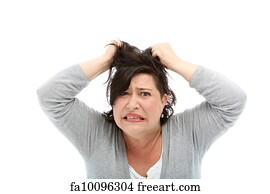 Answer:  STRAIN ON THE STAFF
(What a great Jumble pun!  Yes, there are always numerous strains of the flu.  Viruses mutate all the time.  Ain't evolution great!  The vaccinations that the scientists come up with can only cover a set number of strains, in any given year.  That's one of the reasons why they're not fool proof.  For a lot of people – the very young, the very old, and the immunocompromised – flu shots are a must.  I've never had one, and I've only had the flu once in my life.  As far as I know, I've never been a "carrier" either.  I'm not one of those radical anti-vaxxers.  I just have great faith in my immune system.  The one time I did have the flu I was 23 years old, living alone, and kind of running myself ragged.  I was sick as a dog for a good week, but I survived.  I am sure, in the not too distant future, I will give in and start getting the flu shot.  But for now . . . I'm not there yet.
No new clue words today.  However three of the jumbles appear to be new.  We've definitely seen "nuyns" before.  The answer letter layout was a very cryptic, thirteen letter jumble.  I think the cartoon and its dialog were the biggest clues for me.
Loved the cartoon!  Especially the guy in the back, pulling his hair out!  The microscopes and various lab equipment were also very convincing.  A really great Friday Jumble.  Be well and do good, friends.)   —   YUR
Images courtesy of Google