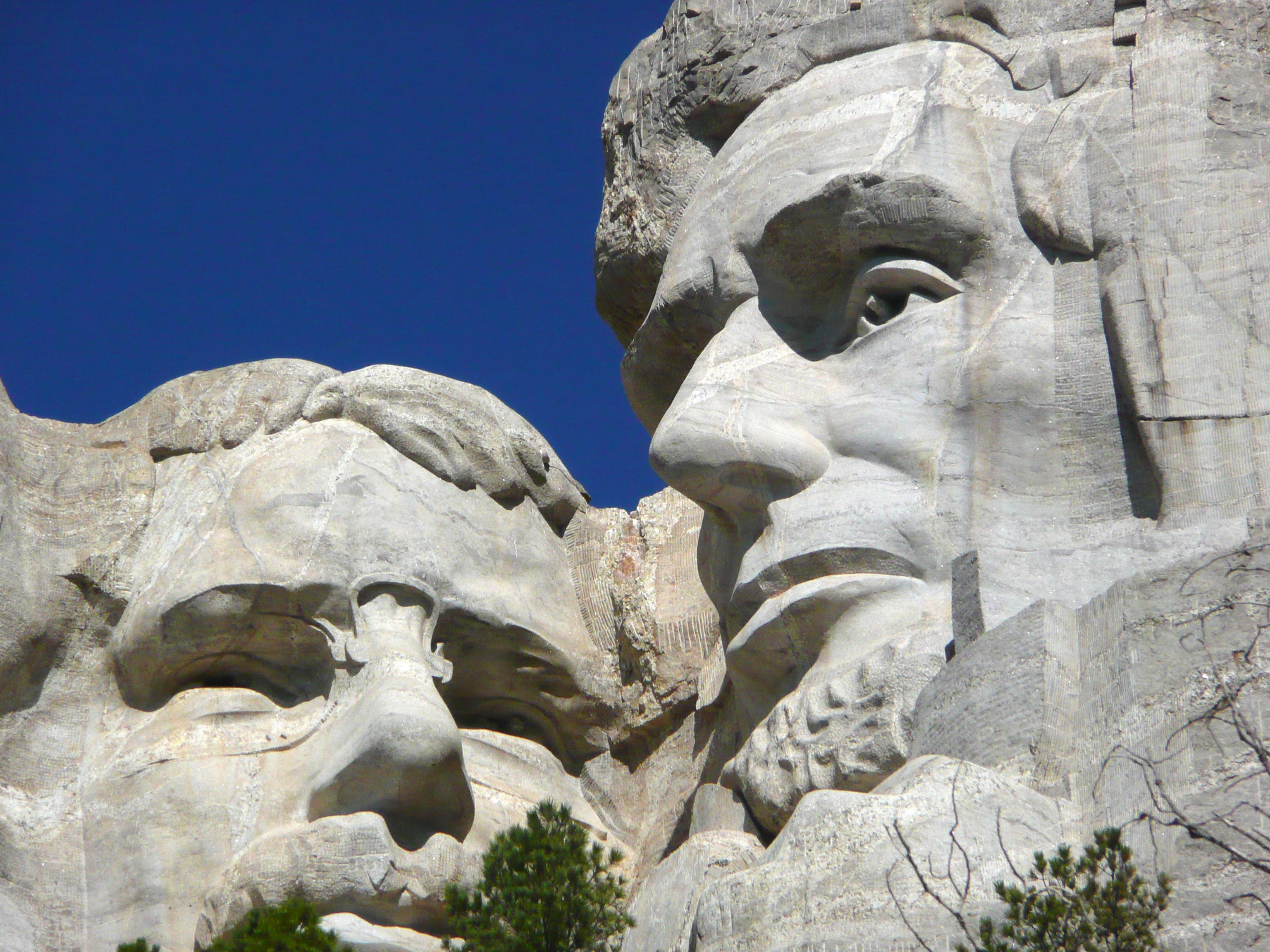 Visual Description:  The Jumble guys' favorite American landmark.
HATMFO  =  FATHOM,  INFEED  =  DEFINE,  PUBRAT  =  ABRUPT,  KHANES  =  SHAKEN,  UALTOW  =  OUTLAW,  BULHEM  =  HUMBLE   —   Giving us:  FHDIEARTSHEOLHL
Clue/Question:  You can see Abraham Lincoln on Mount Rushmore if you – – –
Pre-Answer:  Four Words  (4-letters)  (3-letters)  (3-letters)  (5-letters)
Answer:  HEAD FOR THE HILLS
(This took a little to sink in for me.  I zeroed in on the kid staring at his cell phone, instead of the man-made wonder right in front of his face.  Because of that, I toyed with the idea that the fourth word might be AHEAD.  But, that sucked up three of the five vowels, and left one of the answer words vowel-less!  I was pretty certain that the three letter answer words had to be FOR and THE.  Then, I saw that the four letter answer word could easily be HEAD, and the answer became apparent.
All of the clue words are already members of the ralis95 clue word database.  Five of the jumbles do appear to be new though, with "pubrat" having definitely been used before.  I think that "pubrat" is an acceptable compound word in the United Kingdom . . . and Ireland.  Or, at least it should be.  There are other places to get your Jumble answers, but where are you going to get great commentary like this?  LOL!  The answer letter layout was a very challenging fifteen letter jumble.  It kept me scratching my head for a while.  And, I just washed my hair last night!
Jeff has drawn so many Mount Rushmore cartoons in the past that he could have recycled this one!  But seriously, it's a great drawing of a family visiting a great national park.  Maybe someday even I will see it in person.  Be well and do good, friends.)   —   YUR
Images courtesy of Google