Visual Description:  Kids of the '60s!
VACHO  =  HAVOC,  GREME  =  MERGE,  TTREEH  =  TETHER,  MOSLAN  =  SALMON   —   Giving us:  HAVMERTTEALM
Clue/Question:  When "The Fantastic Four" debuted, readers bought the comic books to – – –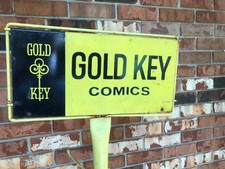 Answer:  MARVEL AT THEM
(Great pun!  I grew up reading Marvel Comics.  Also DC and Dell and Gold Key and Archie comics.  I loved the old Tarzan comics, and also the World War II comics, like "Sgt. Rock" and "Sgt. Fury and his Howling Commandos".  It took me a little while to get into the superheroes, but my first and favorite of those was always "Captain America".  Then "The Avengers".  I wasn't so big on "The Fantastic Four" or "Spider Man" until my later teens.  I still have a box of comics in the garage somewhere.  I hope they're still okay.
No new clue words today.  We've definitely seen "vacho" before, but the other jumbles appear to be new.  It took me a few looks before I saw "salmon".  Fantastic twelve letter answer letter layout.  Nothing given away. 
Fun cartoon of some early '60s kids.  Great job on the clothes and haircuts.  I don't remember little girls reading comic books much back then.  They usually pooh-poohed them, and only read real books.  And, I think most comic books were geared more for boys back then.  Times have changed though.  Be well and do good, friends.)   —   YUR
Images courtesy of Google