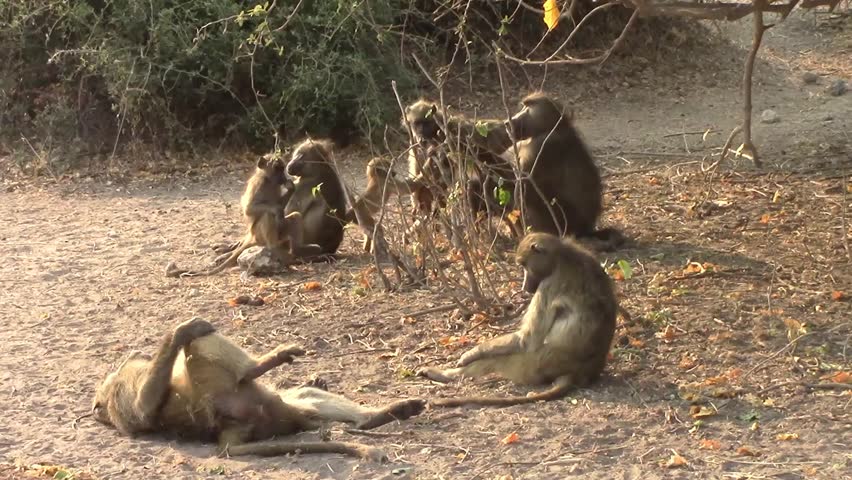 Visual Description:  Primates on the merry-go-round!
NKUYF  =  FUNKY,  BAMMO  =  MAMBO,  PRANDO  =  PARDON,  NNUEKS  =  SUNKEN   —   Giving us:  UNYAMORDOKEN
Clue/Question:  The baboons rode the carousel at the amusement park because they wanted to – – –
Answer:  MONKEY AROUND
(Well, it is their nature!  Comedians always say that monkey is a funnier word than chimp, or ape, so they routinely – and erroneously – call chimpanzees monkeys.  That just burns my biscuits!  Personally, I think the word baboon is funnier than monkey.  But, monkey has become the more generic go-to word for pretty much all primates.
All of today's clue words are already members of the ralis95 database.  But, all of the jumbles appear to be new.  I always struggle with "mambo".  I always try to make it momba, thinking of mamba – the dangerous African snake.  The answer letter layout was a very impressive twelve letter jumble.  It hid the answer very nicely.
Fun cartoon of a merry go round.  Cute baboons.  Especially the baby riding on the mom's back.  Be well and do good, friends.)   —   YUR
Images courtesy of Google