Visual Description:  Rebirth blossoms.
FULFYF  =  FLUFFY,  NOYRRE  =  ORNERY,  HIPTGL  =  PLIGHT,  SASNEO  =  SEASON,  TWHICS  =  SWITCH,  DRREDU  =  RUDDER   —   Giving us:  FFORPLGSONSWIRER
Clue/Question:  After a long, cold winter, the plant nursery was busy with people wanting to – – –
Pre-Answer:  Three Words  (6-letters)  (3-letters)  (7-letters)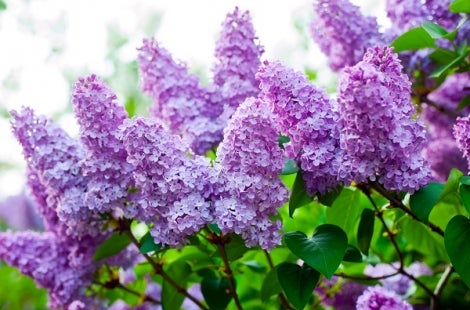 Answer:  SPRING FOR FLOWERS
(No.  This isn't a ralis95 alert because the word "ornery" came up!  I'm getting more and more ornery myself, as time goes by. Don't get me started on all this Joe Biden NONSENSE!  Too late!  And, I don't even particularly care for the guy.  But, just STFU with all this PC BS!  The world has real problems – that we should be addressing – but we're being distracted by the most ridiculous, petty stuff in the world.  I blame an irresponsible corporate media, and their closely linked entertainment partners.  Even SNL had to play the PC card last night.  I enjoyed them bringing back Jason Sudeikis to play an over-the-top Joe Biden, but at the same time it was preachy pablum, that annoyed the heck out of me.
No.  The ralis95 alert is because he generally does not do the Sunday Jumble.  So, he generally has no reason to read my Sunday Spoiler email . . . unless he sees his name in lights!  Then he knows that there is a new clue word in that day's Jumble, and that word is "fluffy"!  The other five clue words already reside on the world famous database.  Five of the jumbles appear to be new, with only "sasneo" having definitely been used before.  The answer letter layout was good sixteen letter jumble.  Of course the word FOR jumps right out at you, but you had to search some for FLOWERS and SPRING.  But, it made for a fine pun!
Nice cartoon of folks shopping at a nursery/garden store.  Snowdrops – or snowbells – are generally the first thing to pop up around here, during the spring thaw.  Followed by crocuses.  Then the daffodils, followed by an onslaught of spring perennials.  I love the annuals too, but I'm not the patient gardener that I'd need to be for dealing with them.  Bush/tree-wise it's forsythia first, followed by the magnolias, then some fruit trees.  But, the best is when the lilacs are in bloom.  So pretty, and so fragrant.  Definitely my favorite!  I hope spring has begun to spring for all of you!  Be well and do good, friends.)   —   YUR
PS.  Today's Los Angeles Times Sunday Crossword Puzzle was jam-packed with puns!  "GOODPIECOLUMBUS", "THATSAREALTOFFEE", CUSTARDSLASTSTAND", "SUNDAESUPPLEMENTS", "DOUGHNUTCALLLIST", and "PUDDINGONTHEDOG".  Tons of fun!   —   YUR
Images courtesy of Google