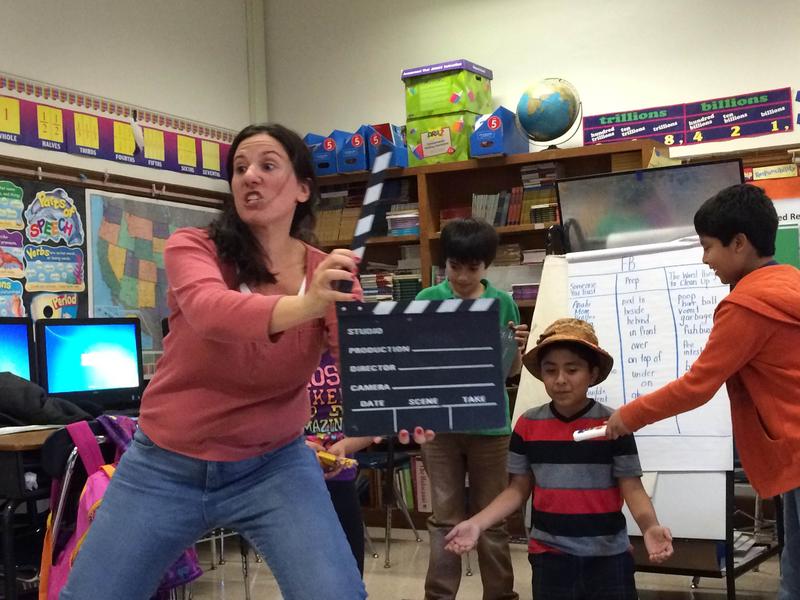 Visual Description:  Annnd . . . ACTION!  (English language lesson.)
BROOT  =  ROBOT,  LIVTA  =  VITAL,  AYRSLA  =  SALARY,  EEFLNN  =  FENNEL   —   Giving us:  RBVALYEL
Clue/Question:  How do you say action words such as give, accept, obey and untie?
Answer:  VERBALLY
(Okay, kids!  Understand?  I'm sure you all can grasp and recognize and comprehend what action words are.  I'm pretty solid with nouns, verbs, adjectives and adverbs.  After that I get a little lost in the English language lingo.  Participles and prepositions and syntax, and this, that and the other thing . . . I just try to wing it, and hope that I'm understood.
Hoyt has given us yet another new clue word, in "fennel".  It's a plant that is an aromatic and flavorful herb.  I'm not sure what it is mainly used to flavor.  Soups???  But, I do know enough not to confuse it with Fentanyl.  Our good friend, ralis95, can add this, along with yesterday's "bookie", to his world famous clue word database.   All of today's jumbles are coming up as new.  None of them tripped me up today.  The answer letter layout made for a nice jumble too.  It just couldn't hide what, to me, was a fairly obvious answer.
Nice elementary classroom setting cartoon.  Do schools even use chalk and blackboards anymore?  Or, do they only use whiteboards and dry erasable markers?  I'll try to pay attention when I go to Colorado, to visit/babysit with my grandkids.  Not sure if I'll be posting the spoilers that week, or not.  I'll let you know, one way or another.  Be well and do good, friends.)   —   YUR
Images courtesy of Google