Visual Description:  Bar stool brawl.
DWROL  =  WORLD,  SOBUG  =  BOGUS,  RLIMYF  =  FIRMLY,  GUEHNO  =  ENOUGH   —   Giving us:  WOBORMLEO
Clue/Question:  He challenged him to arm wrestle.  Now they just needed some – – –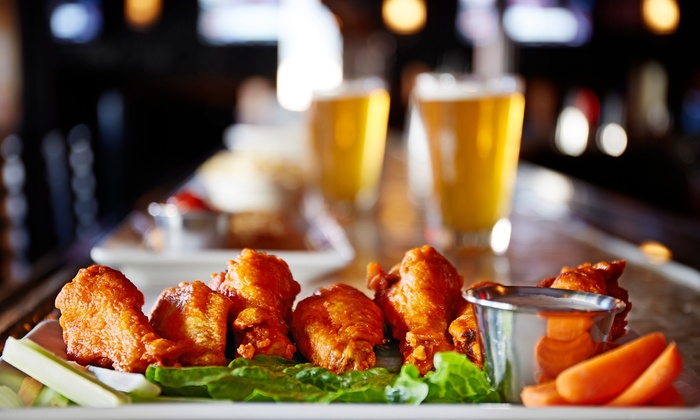 Answer:  ELBOW ROOM
(A macho pun!  Or, at least the set up was macho.  Guys will be guys.  Or, boneheads will be boneheads.  It all makes for a good Jumble. 
All of the clue words are old, but all of their jumbles appear to be new.  They were all good jumbles, but I saw the words right away.  The answer letter layout was a wonderful jumble.  It didn't give the answer away.  The big clues were the one line of dialog:  "It's too crowded for this", and the leading nature of the clue/question.
The cartoon is a fun bar scene.  Besides the pitcher of beer, it looks like they had some Buffalo wings, and still have some fried mozzarella sticks.  Looks like there's a good crowd there.  I wonder what game is on?  Be well and do good, friends.)   —   YUR
Images courtesy of Google