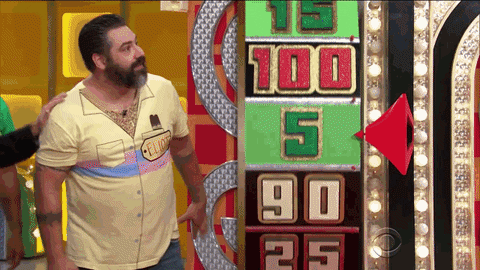 Visual Description:  J.K. going a little overboard.
DAEIB  =  ABIDE,  UNCOE  =  OUNCE,  DURRED  =  RUDDER,  SPYAMW  =  SWAMPY   —   Giving us:  AECERDRWY
Clue/Question:  After asking the Jumble artist to help her get on "The Price Is Right", he – – –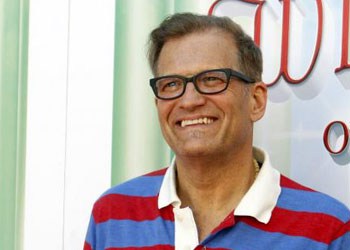 Answer:  DREW CAREY
(Ah!  The drew/draw series!  We haven't seen one of those in a while.  There are a good number of drew/draw puns available to the guys.  I'm glad to see a Jumble featuring Drew Carey.  I remember him from his standup days, and then "The Drew Carey Show", and now of course "The Price Is Right".  I'm also glad to see that he has continued in Bob Barker's tradition of encouraging people to spay or neuter their pets.
All of today's clue words are familiar old favorites.  Three of the jumbles appear to be new, with "durred" having been used before.  None of them gave me any trouble.  The answer letter layout was a good jumble, but I probably would have swapped "rudder" and "swampy".  Regardless, the answer was fairly obvious, to me.
Fun cartoon.  Great likeness . . . of Jeff!  LOL!  Not bad of Drew too.  I'm betting it's a little harder to draw Drew, since he's lost so much weight.  I hardly recognize him when I see him on television these days.  Good Jumble!  Be well and do good, friends.)   —   YUR
Images courtesy of Google