Visual Description:  Hey, R&A!  It doesn't matter if you had the first Open Championship.  It's now the British Open!  Deal with it, you Limey twits!!!
MPIRC  =  CRIMP,  SOMEO  =  MOOSE,  RRAATT  =  TARTAR,  SULBEH  =  BUSHEL   —   Giving us:  CRIMOETAARUSEL
Clue/Question:  In the early days of golf, the flags were made out of – – –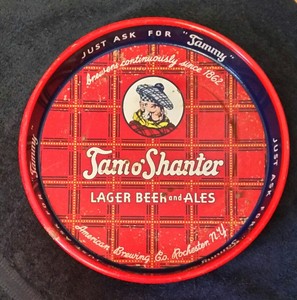 Answer:  "COURSE" MATERIAL
(Not SOURCE MATERIAL!  Although, that could be a punny answer for a different scenario, I suppose.  We were just discussing the words coarse and course just about a week ago.  Canvas is not as coarse as burlap, and probably more durable.
All of today's clue words are old favorites, and only one jumble is coming up as new.  We've seen "someo", "rraatt" and "sulbeh" in the past.  The answer letter layout was a nifty cryptic jumble.  It hid the answer nicely.  It took me a minute or two to realize that the second word was MATERIAL.  The CROUSE gave me COURSE, which gave me the pun.  Usually, I get the idiom outright.
The cartoon has the classic look of St. Andrews, with the North Sea as its backdrop, with the classic sinking sailboat, and a very high-tech lawn mower!  The guy tending the pin is no doubt a redhead!  Both of the laddies in their kilts, wearing their tam o'shanters!  There used to be a beer and ale out of Rochester, NY called Tam o'Shanter.  It was before my time, but I do have a bottle opener with the name on it.  Fun Friday Jumble!  Be well and do good, friends.)   —   YUR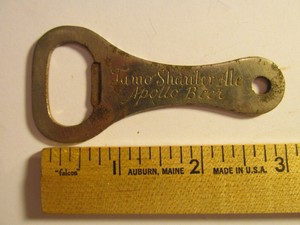 Images courtesy of Google