Visual Description:  Mom and dizzy Dad, at the doc's office.
KNOTE  =  TOKEN,  TCAFE  =  FACET,  TULFIE  =  FUTILE,  RASHSA  =  HARASS   —   Giving us:  TONFAEFTIHRA
Clue/Question:  The man who passed out when told he'd need bypass surgery was  – – –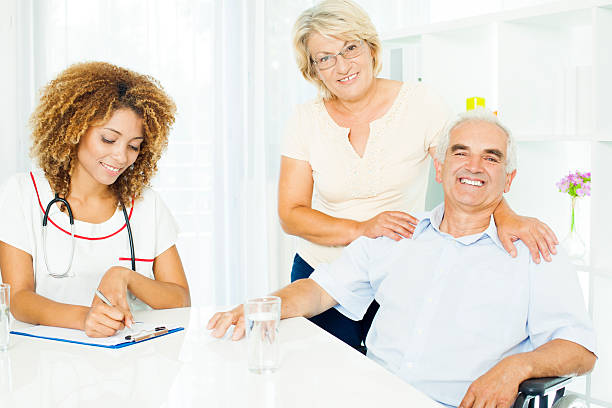 Answer:  FAINT OF HEART
(A great literal/figurative pun!  Hard not to like.  Hey!  We have another new clue word today, in "harass".  Our good friend, ralis95, can add this to his world famous clue word database.  Three of the jumbles came up as new, but we've definitely seen "knote" before.  The answer letter layout was a spectacular jumble!  I didn't find anything obvious about it.
Classic doctor's office cartoon.  Good attention to detail.  I liked the stylized stars spinning around Mr. Jones' head.  Fun Jumble.  Be well and do good, friends.)   —   YUR
PS.  It's Robert Conrad's(83rd) and Robert Clary's(92nd) birthdays today!  A couple of oldies but goodies!  Happy birthday, guys!   —   YUR
Images courtesy of Google.