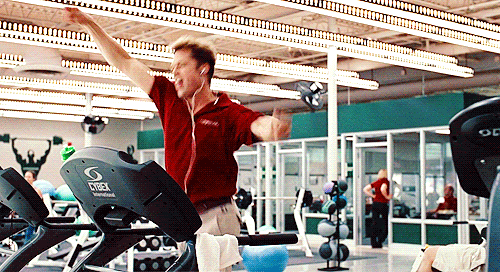 Visual Description:  Cell phone addict.
TEADD  =  DATED,  PLMIB  =  BLIMP,  RUUYXL  =  LUXURY,  BYRRUL  =  BLURRY   —   Giving us:  DEBMLUBL
Clue/Question:  The weightlifter who dropped the weight on his foot was a – – –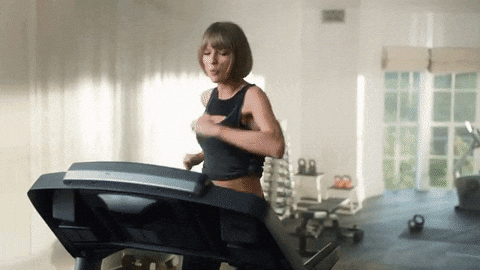 Answer:  DUMBBELL
(I'm always amused by the number of people who can't seem to just enjoy their workout.  They need to be entertained.  They have to be wired.  Pathetic.  But, that seems to be the new norm.  And, apparently, I'm now an anachronism.  Among the small, insect-eating, scampering mammals, yer uncle remains the defiant Allosaurus.
Today's clue words are all tried and true.  While all the jumbles appear to be new.  For some reason, I couldn't focus in on "blurry".  I actually had to back into it!  The prior three . . . came to me, immediately.  The answer letter layout was a fine jumble, but with it beginning with a D and ending with an L, it wasn't supremely challenging.
The cartoon did a nice job of conveying a gym doofus.  I think even Planet Fitness would judge him thusly.  Be well and do good, friends.)   —   YUR
GIFs courtesy of Google