Visual Description:  Mapping things out.
COREF  =  FORCE,  KNALY  =  LANKY,  UDETOX  =  TUXEDO,  SHMIWY  =  WHIMSY   —   Giving us:  OCLANTOWI
Clue/Question:  Being at the bottom of most maps, you need to look down to see Antarctica's – – –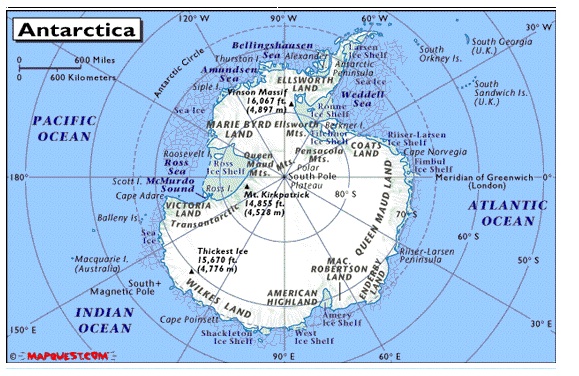 Answer:  "LOW–CATION"
(What a base pun!  Truly forlorn and pitiable.  Almost hangdog.  Just kidding, folks.  It just wasn't the most elevated of puns. 
Three of the jumbles appear to be new.  We have definitely seen "coref" before.  It took me a few looks to figure out "udetox".  All of today's clue words are old friends.  The answer letter layout was a very good jumble.  Not obvious at all.  Classic classroom cartoon.
That is the trouble with most conventional maps.  They're not the best representation of the actual world, because – let's face it – the world is round.  This up/north, down/south, right/east, left/west idea, that conventional maps give us, is misleading.  But, it's what we're used to.  Good Jumble.  Be well and do good, friends.)   —   YUR
Images courtesy of Google