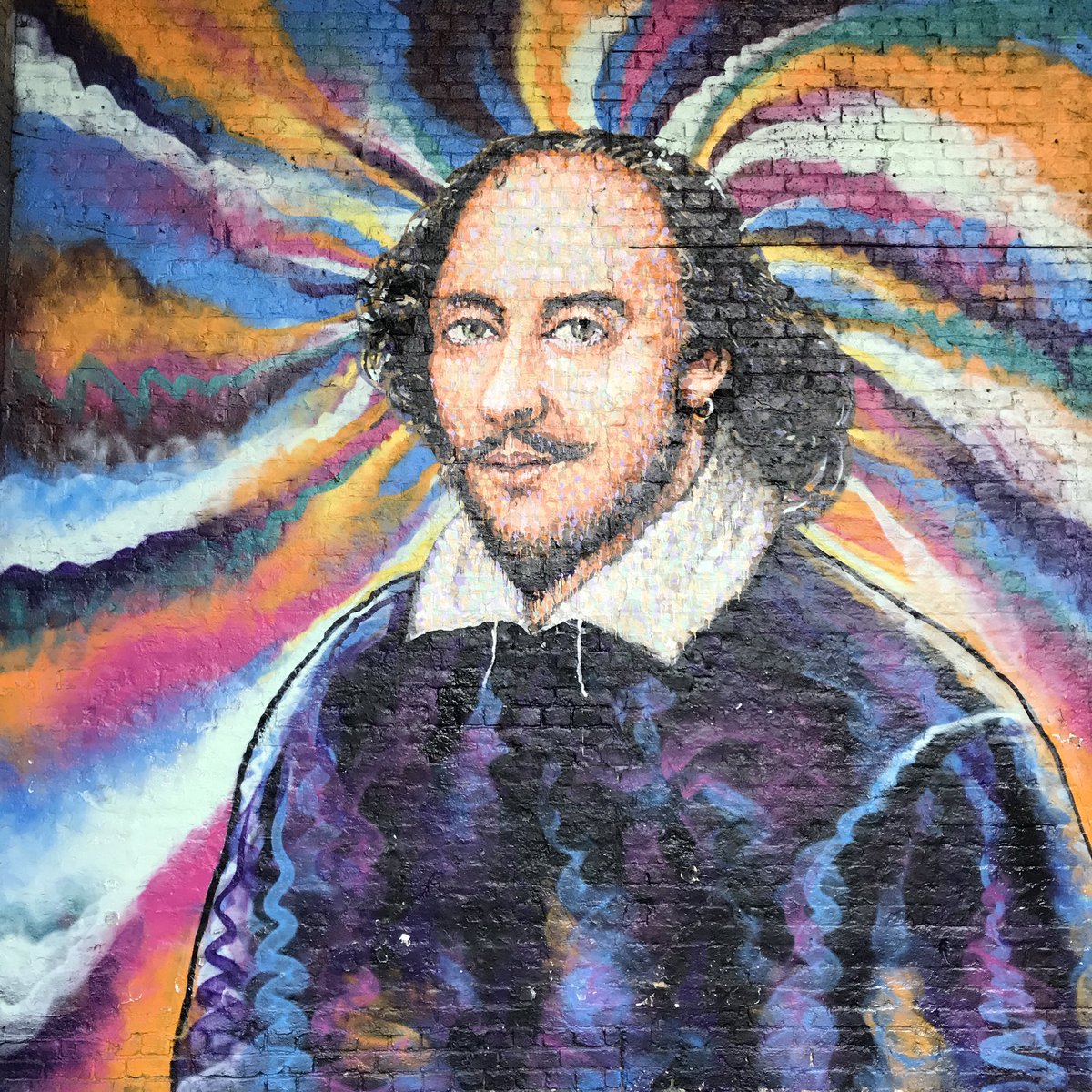 Visual Description:  Pentameter Pizza.
ZOYWO  =  WOOZY,  LOBMO  =  BLOOM,  TURBET  =  BUTTER,  ALTWUN  =  WALNUT   —   Giving us:  WOOBOOBTTRWNT
Clue/Question:  Shakespeare couldn't remember the apartment number.  Was it – – –
Answer:  "TWO–B", OR NOT "TWO–B"?
(THAT is the question!  And, that is one of the corniest gags in the book.  I know I used it all the time when I lived in an apartment 2-B, way back in 1981 – 1983.  If you kids are nice, maybe I'll give you some of the interesting details of those heady days, some day.
All of today's clue words are old favorites.  The jumble "turbet" has definitely been used before.  But, the other three came up as new, to me.  The answer letter layout was a very impressive 13 letters, which couldn't really hide the answer of – probably – the most famous, and ubiquitous,  of William Shakespeare's lines.  Especially, with the great sight gag of Bill trodding  the boards, as a pizza delivery boy.  Playing his little monologue to a doorknocker that looks suspiciously like poor Yorick's skull was a nice touch.  The very dramatic cartoon really made today's Jumble.  I wonder if Bill got it there in 30 minutes, or less?  LOL!  Be well and do good, friends.)   —   YUR
Images courtesy of Google