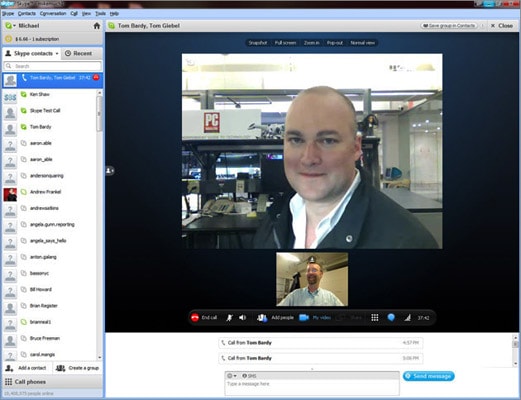 Visual Description:  Today's commuter marriage.
OFROL  =  FLOOR,  CARSF  =  SCARF,  DOYBON  =  NOBODY,  SPOGIS  =  GOSSIP   —   Giving us:  FORSAOODGOS
Clue/Question:  When asked how her long distance relationship was going, she said – – –
Answer:  SO FAR, SO GOOD
(This could be David and Claire, or it could be another couple that Jeff knows.  With Skype and FaceTime, and such, lots of couples make it work this way.
No new clue words yet for 2018, but we do appear to have three new jumbles.  And, isn't that the name of the game, anyway?  We've definitely seen "doybon" before.  "Spogis" gave me a little pause.  The answer letter layout had me going for a few seconds.  I really didn't know what to make of the clue/question, as I was reading it.  But, it didn't take long for the answer to dawn on me.  The cartoon showed a nice little friendly get together.  Be well and do good, friends.)   —   YUR
Images courtesy of Google