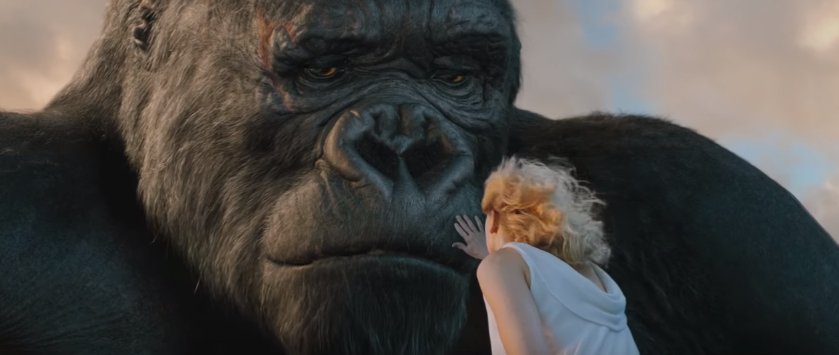 Visual Description:  Gorilla dilemma.
KORPE  =  POKER,  PMIBL  =  BLIMP,  BAZAEL  =  ABLAZE,  YAASLW  =  ALWAYS   —   Giving us:  POERBIMBLZELAS
Clue/Question:  For King Kong, finding clothing that fit was a – – – 
Answer:  SIZABLE PROBLEM
(King Kong don't need no suit!  He's The Eighth Wonder of the World!  He's The Scourge of Skull Island!  He's the 80,000 pound gorilla in the room!  We ain't talkin' no Magilla Gorilla here.  Dis is KING KONG . . . and Denzel Washington ain't got NOTHIN' on him!  Go ahead.  Try to call HIM a "monkey".  I dare ya!  LOL!
All old clue words, with all new jumbles today.  Really terrific answer letter layout today!  I first tried making one of the 7-letter answer words BLAZERS, and that left me with POEBIML.  That was enough for me to see my PROBLEM!  Cute cartoon.  Lot's of clues in its dialog.  Be well and do good, friends.)   —   YUR