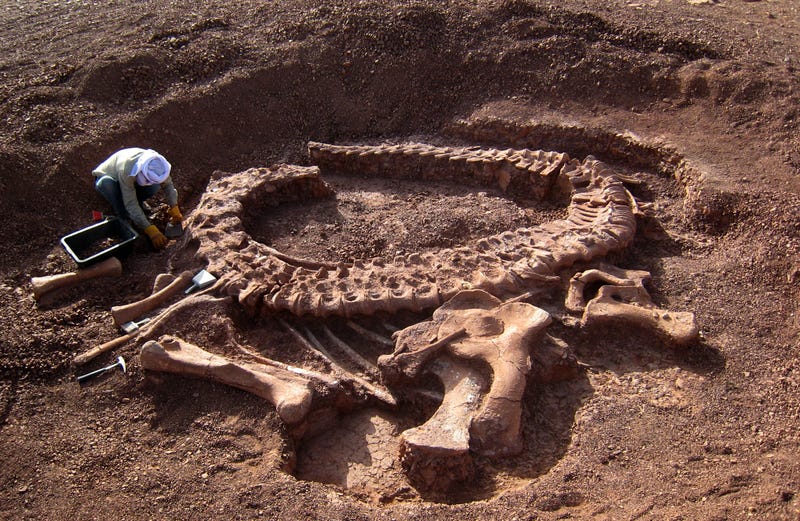 Visual Description:  Fight over the find.
NYCARK  =  CRANKY,  FONEDF  =  OFFEND,  VELOVE  =  EVOLVE,  NUBINO  =  BUNION,  UNBYTO  =  BOUNTY,  TRRWIE  =  WRITER   —   Giving us:  CNOFNOENONBOTITE
Clue/Question:  Who would be getting credit for finding the fossilized dinosaur skeleton was a – – –
Pre-Answer:   Three Words  (4-letters)  (2-letters)  (10-letters)
Answer:  BONE OF CONTENTION
(Dig it!  Very cool.  I've always been fascinated by archeology.  Someone told me – a very long time ago – that everything worth finding had already been found!  And, I was naive enough to believe them.  I can be such a dope!  I don't remember who, but I've had a tendency to let some people effect me negatively, like this.  Ah!  That's my cross to bear. 
There were no new clue words today, but four of the jumbles appear to be new.  We've seen both "fonedf" and "velove" before.  The answer letter layout was a great jumble, but the entire setup made the answer fairly obvious to me.  The cartoon is wonderful.  Be well and do good, friends.)   —   YUR